More Êzidî women join YJŞ ranks after completing training
New recruits have joined the Shengal Women's Resistance Units (YJŞ) after completing their training at the Martyr Berivan Academy.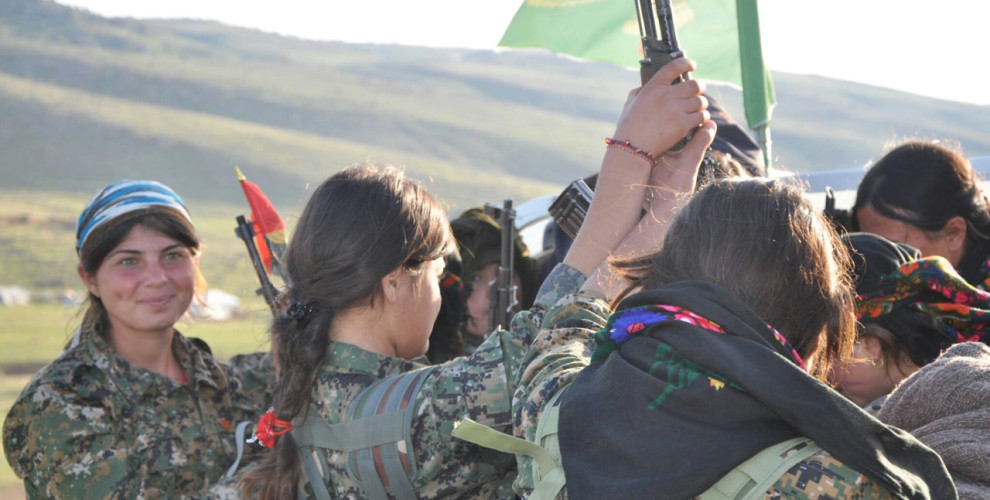 The Martyr Rihan training cycle that began at the Martyr Berivan Academy 4 months ago has ended today with the graduation ceremony. Participants of the training cycle were provided with ideological and military training which included classes on the history of women, history of Kurdistan, Ezidxan and the Middle East.
YJŞ commanders, mothers of martyrs and families of the fighters participated in the graduation ceremony.
YJŞ fighters held a military ceremony to mark their graduation. Speaking here, YJŞ commander Rosyar Vejin said "Forces seeking power on the region attacked Khanasor in order to break the will of the Êzidî society. We as Êzidî women promise to avenge all the Êzidî women and the March 3 martyrs."
Rosyar Vejîn celebrated the Newroz of all fighters and women, and continued: "No power can approach the Êzidî women as they wish for we are not the Êzidî women of the pre-genocide time anymore. Êzidî women have proven their stance and struggle in the person of Berivan and Rihan, and they will act take vengeance on the 73rd genocide. Most recently, these forces tried to break the will of Êzidî women in the person of Martyr Nazê. However, we tell the enemy that we will avenge Nazê and all of our martyrs"
The ceremony ended after the new fighters took their oaths and received their certificates of graduation.