Mass memorial for PKK guerrilla Andrea Wolf in home town Munich
A mass demonstration will be held today in Munich, Germany for the 20th anniversary of PKK guerrilla Andrea Wolf's martyrdom.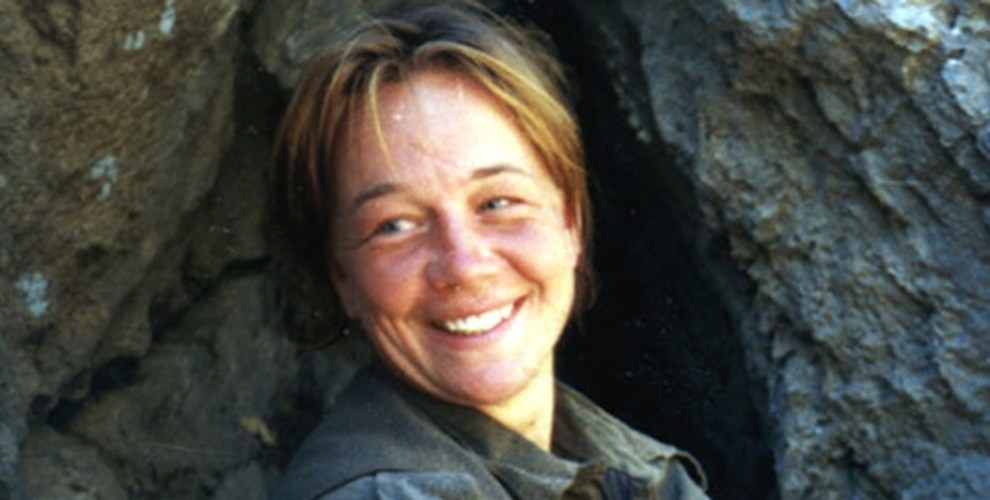 PKK (Kurdistan Workers' Party) guerrilla Andrea Wolf (Ronahi) was martyred in a clash in Van's Catak district on October 23, 1998. Memorial activities continue in Germany on the anniversary of her martyrdom.
YAJK member international revolutionary Wolf will be remembered today with a mass demonstration in her home town Munich. The demonstration will have the overarching theme of "Stop German Arms Trade" to point out that Wolf was killed by weapons Germany provided for the Turkish army.
German police has issued a ban before the demonstration to be organized by the Hands Off Afrin platform, formed by various institutions and organizations coming together in Munich. The police announced that photographs of Kurdish People's Leader Abdullah Öcalan won't be permitted in the demonstration.
Organizers appealed to the court against the ban yesterday, arguing that the ban would mean bowing down to the Erdogan regime and that the police is in violation of the German Constitution's Article 5, which recognizes freedom of expression.
The demonstration supported by a wide base of organizations will start in Marienplatz at 13:00.
WHO IS ANDREA WOLF?
Born in Munich, Andrea Wolf went to Kurdistan in early 1997 to join the PKK. She took on the name "Ronahi" in the mountains of Kurdistan. Ronahi was a deliberate choice, it was the code name used by Bedriye Taş, who set herself on fire along with Nilgun Yildirim (Berivan) to protest the German state's pressure and bans on Newroz 1994.
Wolf was murdered after she was captured alive in a clash in Van's Catak district on October 23, 1998. She was 33. Wolf was buried in a mass grave along with 41 PKK militants. A mausoleum opened in September 2013 was named the Ronahi Martyrs' Cemetery in Catak's Andicen (Kelahere) village despite attempts to prevent it by the Turkish state.
In 2015, the Turkish army tore down the Ronahi Martyrs' Cemetery which included a mausoleum for Wolf. The air strike by fighter jets and helicopters destroyed the monument and the buildings used as a mosque and guesthouse.