Kurdish politician Ayşe Gökkan sentenced to thirty years in prison
Kurdish politician Ayşe Gökkan has been sentenced to thirty years in prison in Amed. The women's movement (TJA) announced that even this sentence cannot stop the struggle for women's freedom.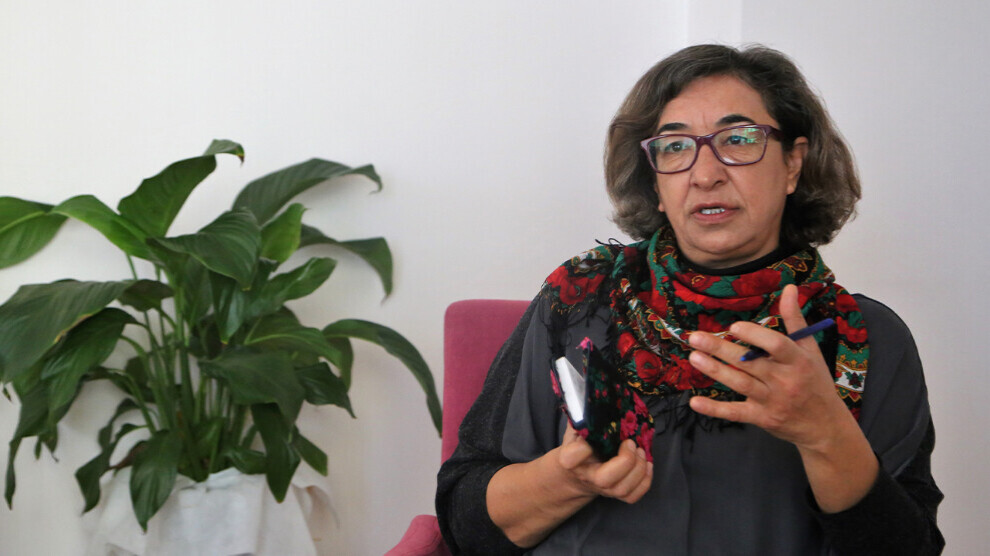 Kurdish politician Ayşe Gökkan has been sentenced to thirty years in prison in Amed (tr. Diyarbakir). According to the court, the spokeswoman for the Free Women's Movement (Tevgera Jinên Azad, TJA) is said to hold a leadership position in a terrorist organization - meaning the Kurdistan Workers' Party (PKK).
Ayşe Gökkan has been in prison since late January after an arrest warrant was issued in one of the more than 200 trials against her (at least 167 of them individual cases). This is not her first imprisonment; she was last in pre-trial detention for five months in 2017. She has also been taken into police custody dozens of times.
The trial at the 9th Heavy Penal Court of Diyarbakır was monitored by numerous women, including HDP deputies Remziye Tosun and Nuran Imir. Upon entering the courtroom, the defendant greeted the female trial observers with a victory sign.
After the verdict was announced, the observers made a statement in front of the courthouse in which they evaluated the verdict as an attempt to silence the women's movement. "This attempt will fail, the women's freedom struggle will continue without interruption," said DBP co-chairwoman Saliha Aydeniz, thanking the women who had traveled to the trial from various cities in Turkey in support.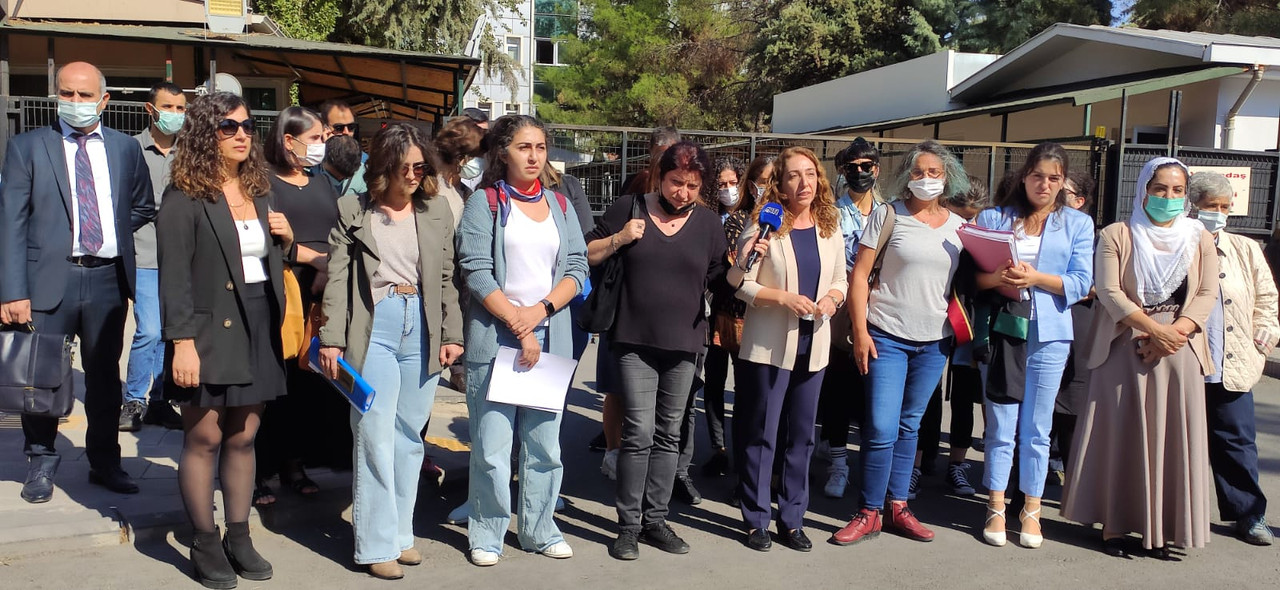 Ayşe Gökkan: Journalist, Mayor, Feminist
Ayşe Gökkan was born in the Suruç district of Urfa in 1995 and studied journalism. She has been arrested more than 80 times, and the preliminary proceedings against her were usually based on so-called terror charges. In 2009, Gökkan was elected mayor of Mardin's Nusaybin district with 83 percent of the vote. Most of the investigations against her occurred during her term of office. Gökkan was elected spokesperson of the TJA in February 2020. In December of that year, she was sentenced to eighteen months in prison in Mardin. In the trial she was accused of being in a restricted military area and causing damage to property. The charge stems from an act of civil obedience in October 2013. At the time, Gökkan was mayor of Nusaybin and protested against the construction of a wall with a hunger strike on the border with Syria.