Kongreya Star calls on everyone to "stand up again" on World Kobanê Day
In a statement issued to mark 1 November, World Kobanê Day, Kongreya Star called on "democratic, pro-peace forces and all women's organizations to come together and support the resistance" and to "stand up once again".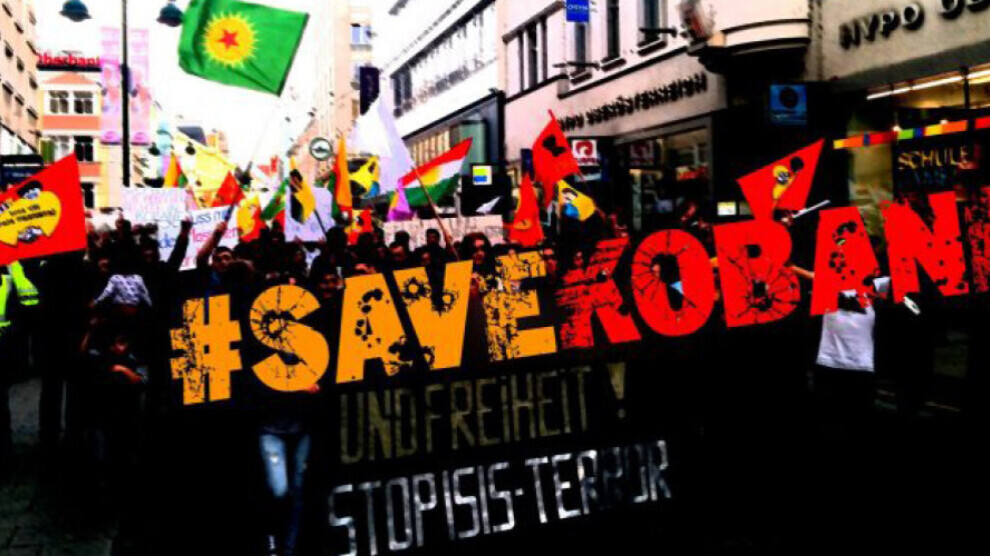 After the ISIS mercenaries attacked Kobanê in September 2014, 1 November was declared World Kobanê Day with the solidarity actions organized around the world.
In a written statement, Kongreya Star said: "Kobanê was surrounded and attacked by ISIS mercenaries 7 years ago. The resistance of the people of Kobanê, especially the women, had great repercussions and offered hope to what seemed hopeless."
The statement continued: "Some of the resistance took place outside of Kobanê. People and democratic forces from all over the world rose up in support of the resistance. The Kobanê resistance marked the beginning of the end of ISIS, with the heroic resistance of YPJ and YPG fighters and support from all over the world."
The statement continued: "The success achieved against ISIS terrorism, which posed a threat to the world, was not only the success of Kobanê, but the success of the whole world. On the other hand, with the Kobanê resistance, the support of the Turkish state to ISIS was exposed and the mask of the Turkish state fell. Turkey failed to realize its plans to destroy the democratic system and the women's revolution.
Leaving her mark on the Kobanê resistance, Arîn Mîrkan fought heroically to stop the advance of ISIS mercenaries and save her comrades. She resisted until the last bullet. Her action of self-sacrifice became a symbol of resistance."
The statement added: "The Turkish state could never digest the defeat of ISIS. For this reason, it is trying to do what ISIS could not do in the region and is attacking Kobanê. It continues to threaten the city and the region with new attacks every day.
The Turkish state killed 3 of our comrades, Kongreya Star members who devoted their lives to democracy and women's struggle, in the attack carried out with drones on the village of Helince on 23 June 2020. This massacre is the proof that the Turkish state targets women in particular. Today, we are witnessing threats and attempts to invade our lands and attacks against civilians by drones. The aim of the attacks is nothing but an attempt to avenge ISIS and to destroy the will of the people.
With the threats and attacks of the invading Turkish state against civilians, resistance continues in Kobanê and Northern and Eastern Syria. We call on the democratic, pro-peace forces and all women's organizations to unite, support the resistance and to stand up once again to defeat the fascist, dictatorial and patriarchal forces."