Kongra Star condemns murder of young woman in Kobanê
Riweyda Sheikh Hemo (19) was murdered by her family in the neighborhood of Botan in Kobanê on 2 August.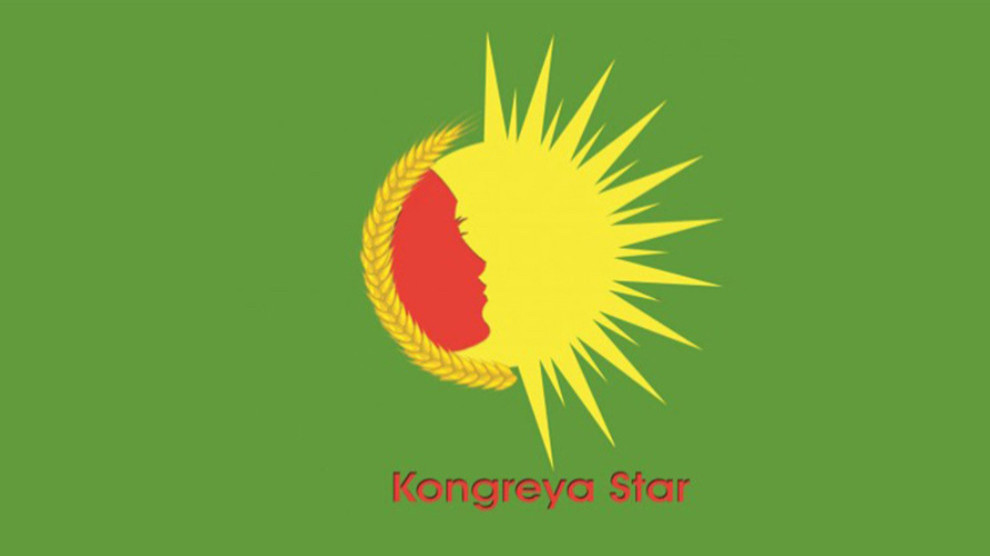 Kongra Star issued a written statement regarding the murder of Riweyda Sheikh Hemo and condemned all massacres of women.
The statement said: "Since the beginning, as Kongra Star movement, we have launched a struggle against authoritarian and patriarchal mentality to organize and defend women's historical, cultural, economic and political values.
Unfortunately, women are still facing murder, rape, abduction, violence and violence of various kinds."
The statement continued: "On 2 August, a woman named Riweyda Sheikh Hemo was brutally murdered by her family in the fortress and symbol of resistance, the city of Kobanê.
Although the Rojava Revolution has been known as the women's revolution and the 21st century as the women's century, the mentality created by the rulers is trying to survive. That's why they attack women. They try to destroy the will of women under the excuse of the patriarchal mentality, honour, custom. They are attacking equality, freedom and women's power."
The statement added: "As women's movement in the Euphrates Region, we reject the dirty politics of the rulers who want to make women slaves as well as their fascist and patriarchal mentality. We call on Kobanê people and institutions to not accept violence against women. Because the governments, especially the Turkish state, want to destroy the achievements of the Rojava Revolution, which is the women's revolution, by targeting women. For this reason, everyone should raise their voice against the massacre of women."