KBDH: Leyla Guven is our will
The KBDH has pointed out to the 50 days of hunger strike that Leyla Guven has gone through, saying: "This is our resistance, Leyla Guven is a symbol of our will. We will not surrender our will."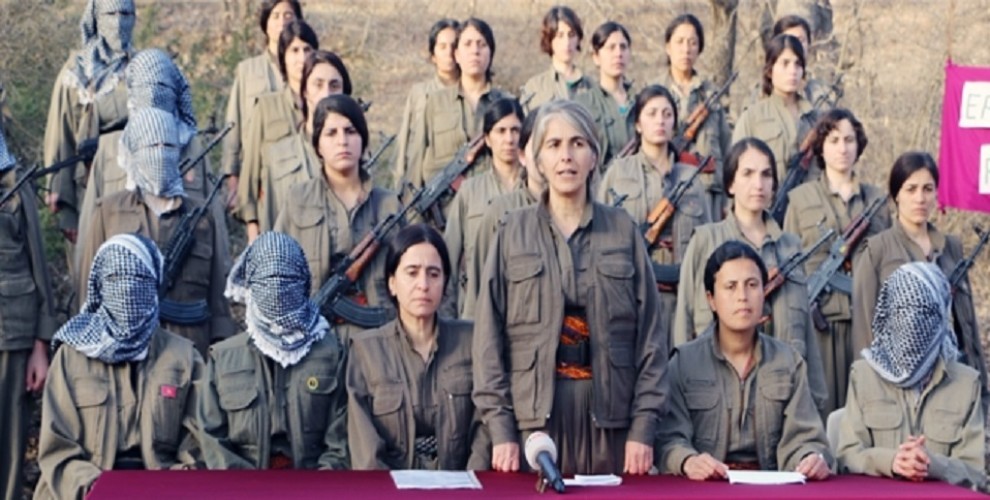 The General Council of Women's United Revolutionary Movement (KBDH) has issued a written statement regarding the hunger strike initiated by DTK (Democratic Society Movement) co-chair and HDP (Peoples' Democratic Party) MP Leyla Guven to protest the isolation of Kurdish People's Leader Abdullah Ocalan.
It is mentioned in the statement that an indefinite hunger strike by Leyla Guven is on the 50th day, and that Guven is considered a symbol of women's determination. In the person of Leyla Guven, the KBDH has greeted all political prisoners on hunger strike in North, West Kurdistan, Turkey and Europe.
Erdogan represents fascism, he will not last long
It is pointed out in the statement that Guven's resistance is not only to remove Ocalan's isolation, at the same time it is to speak up for a people who have been tried to be silenced, adding: "Leyla Guven is the heritage of Kurdish women's resistance against oppression, occupation and violence, she represents all resilient women. Guven who is a comrade of Zîlan, Sakîne Cansiz, Fîdan Dogan, Leyla Şaylemez and Sêwê, takes strength from that pride history. Erdogan represents the fascism of dominant man, he will not last long. The oppressed gender, the people and workers will remove the AKP and Erdogan regime."
Leyla Guven tries to be a voice for Ocalan
The General Council of the KBDH states that the Kurdish People's Leader Abdullah Ocalan, under isolation for 20 years, has been a voice for peace and resistance against denial and assimilation, adding: "With her hunger strike and resistance, Leyla Guven tries to be a voice for Ocalan."
It is also noted in the statement that various campaigns have now spread throughout the world to support Leyla Guven, "From North to the South, from East to the West Kurdistan, from Turkey to Europe, calling attention to the situation of Öcalan through hunger strikes, press releases and street action. The more actions in solidarity with Guven are growing, the more AKP's fascist regime feels the fear. In a crazy manner, Erdogan is attacking everywhere, threatens and tries to break the resistance. Yet the AKP regime knows well that this is the end of their male authority," the statement added.
Leyla Guven's resistance is our resistance
The statement underlined that, "This growing resistance is our resistance as well. Leyla Guven is our will and determination. We will not surrender our will. The darkest part of night is on the verge of dawn. A quest for freedom, equality, peace and revolutionary struggle, shall enlighten our day at the darkest time of fascism and authoritarianism."