Jinwar photo exhibition and colloquium in Barcelona
The exhibition will remain in Catalonia and will be available for installation in other spaces, both indoors and outdoors.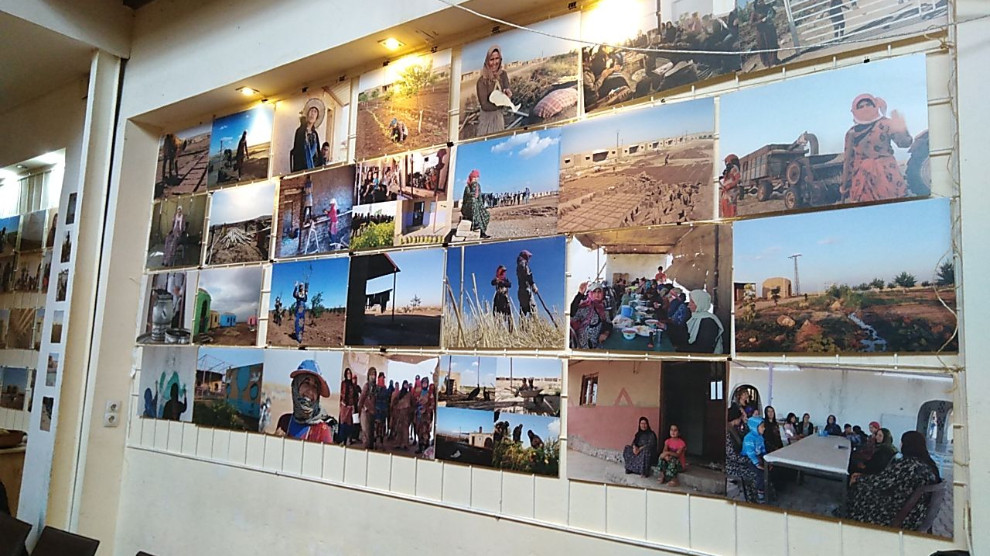 Last Thursday December 19th, the Azadî Jin collective hosted a photographic exhibition about the village of Jinwar at the Ateneu La Base cooperative community center in Barcelona.
The photographs, taken by the residents of Jinwar, the village of free women in Rojava, show the construction process and daily life in the village from the perspective of its inhabitants.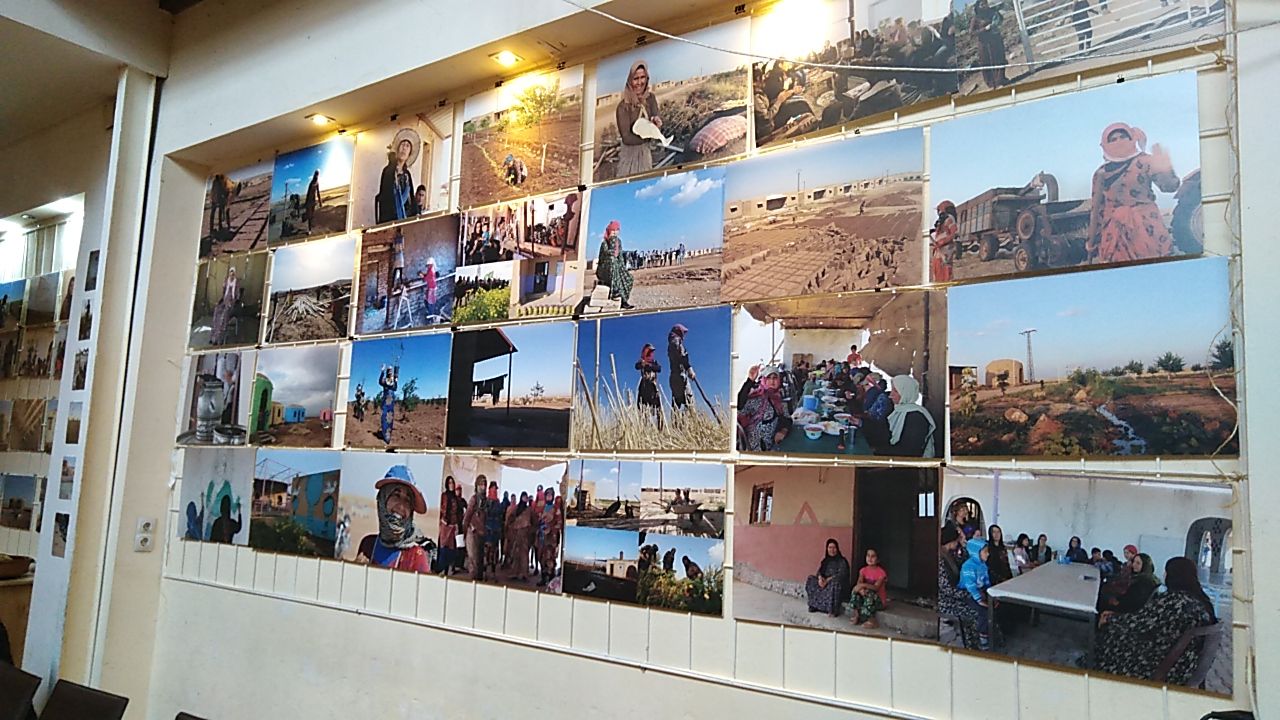 In the afternoon, together with some activists from Azadî Jin, the guest activist Zilan, who presented the exhibition and is a representative of the women of the democratic self-government in North-East Syria and Kongra Star in Germany, briefly recounted the history of the Kurdish people, and the Kurdish liberation movement and its process of paradigm transformation.  They then expounded on the Kurdish women's movement, the village of Jinwar, and Jineolojî, the science of women.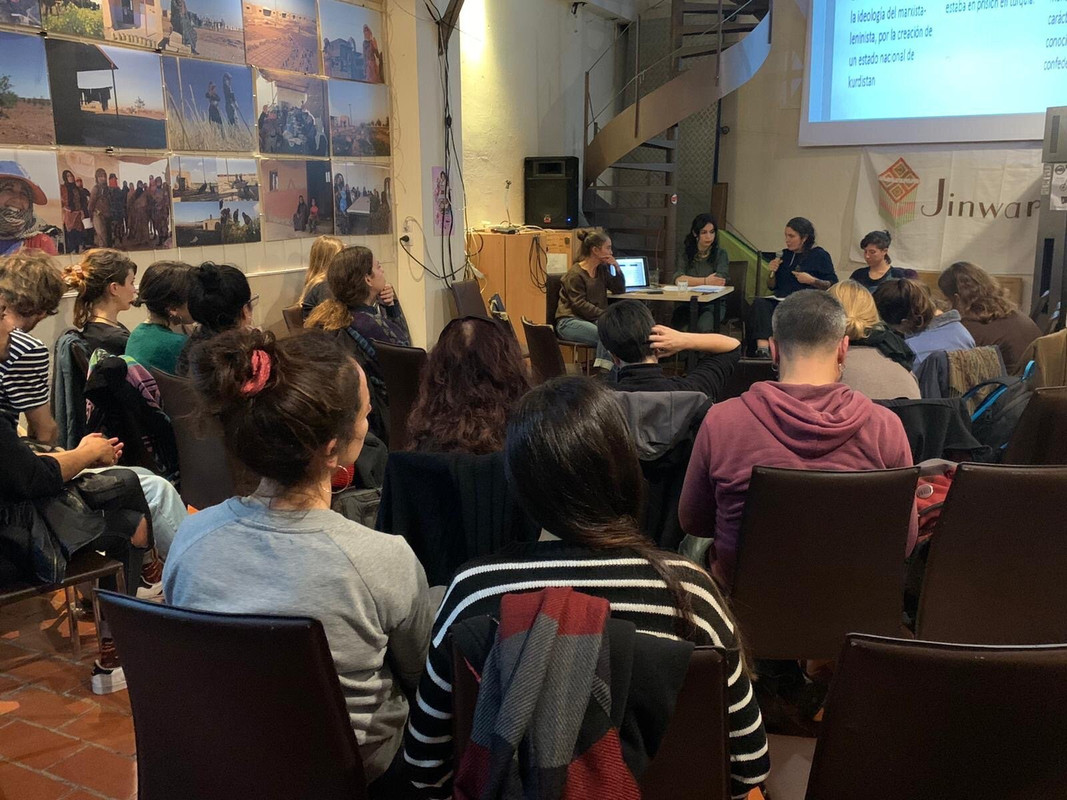 The subsequent debate with the audience was focused on the concept of self-defense and how to understand and apply it in different territories and social and political contexts.
There was also a space with books and informative publications, as well as a small tribute to Hevrin Xelef, the representative of the Syrian Future Party, who was brutally murdered by Turkish-backed jihadist forces on October 12, 2019