Jineoloji panel at Mexican university
Panel on jineoloji at the university of Guadalajara.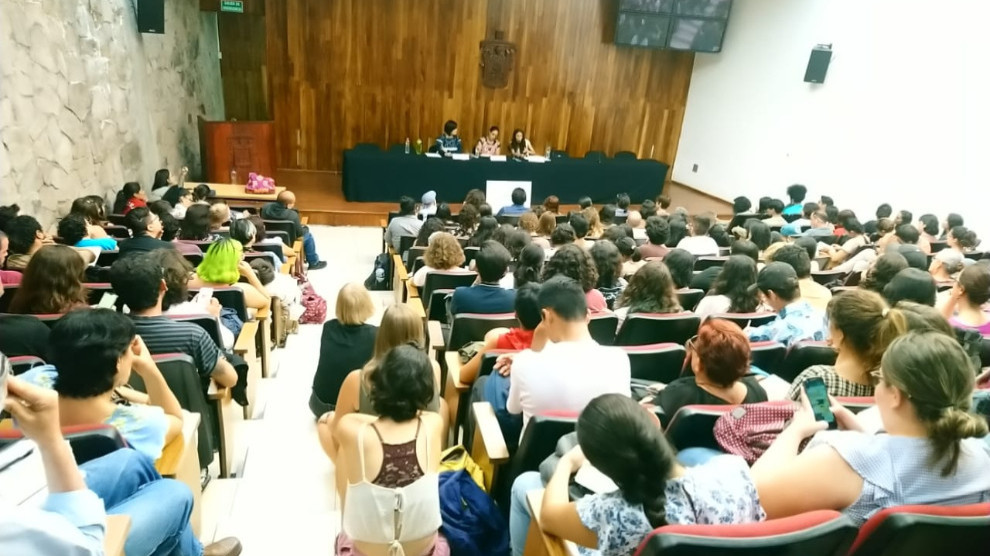 On the day of activities organized by the Jorge Alonso in the university of Guadalajara, Mexico, a Panel was held in Mexico titled 'Jineoloji and the struggle of the Kurdish people'.
The panel was attended by Melike Yasar of the Kurdistan National Kongress (KNK).
The activities and conferences within the framework of the Women's Revolution, democratic confederalism and autonomy struggles are held between September 17 and 19, at the University of Guadalajara - CIESAS.