Jineoloji Academy pays tribute to Malda Kousa
Jineoloji Academy commemorated Malda Kousa on the first anniversary of her martyrdom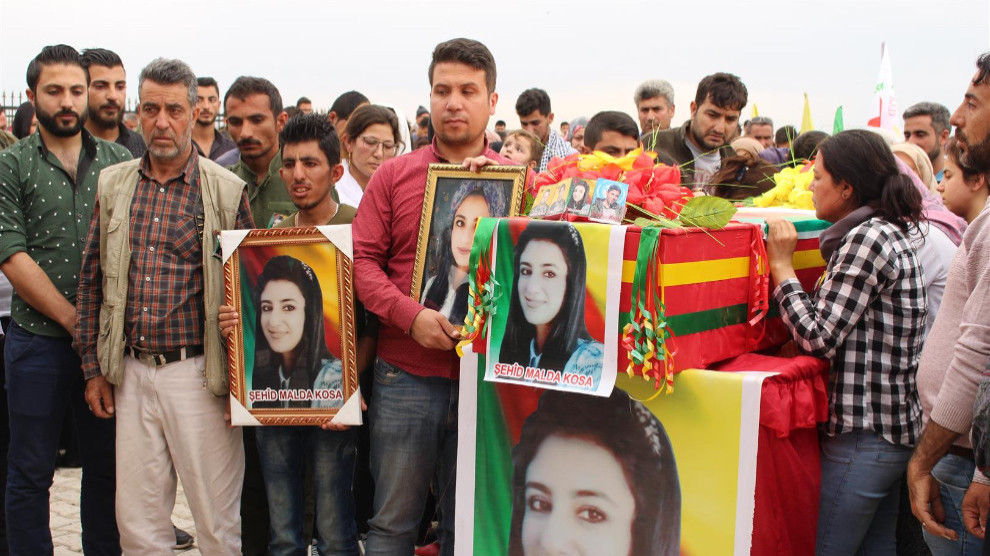 In a written statement, the Jineoloji Academy commemorated Malda Kousa on the first anniversary of her martyrdom. "Malda was the first martyr of the North and East Syrian Jineoloji Academy, she laid the foundation of the Heseke Canton Jineoloji Research Center and of the academy's work."
The statement added: "Malda became a symbol for her work on women's science also against ISIS attacks against women's knowledge, science, labor, love. She joined the second women's revolution that developed in the Mesopotamian lands, to enlighten the women of the Middle East and the world."
The Academy' statement added: "Malda continues to guide the jineoloji studies, the efforts of women and peoples to resist."