HDP politicians hold online meeting with Petra Bayr
HDP politicians Ayşe Acar Başaran, Feleknas Uca and Gülistan Kılıç Koçyiğit exchanged views with Petra Bayr in a video conference. Bayr is chairperson of the PACE subcommittee for gender equality.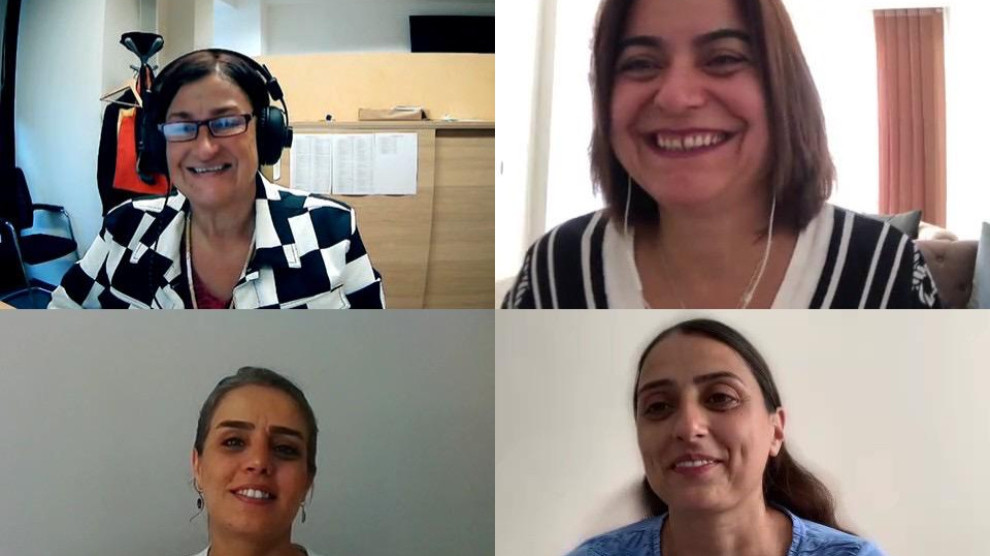 HDP politicians Ayşe Acar Başaran (Women's Council Spokeswoman), Feleknas Uca (Foreign Policy Spokeswoman) and Gülistan Kılıç Koçyiğit (Women's Diplomacy Member) exchanged views with Petra Bayr (SPÖ) during a video conference. The Austrian politician is chairperson of the Sub-Committee on Gender Equality in the Parliamentary Assembly of the Council of Europe (PACE).
The meeting discussed the increasing violence against women in Turkey and possible solutions. A special focus was the debate on Turkey's withdrawal from the Istanbul Convention. The Convention was drafted in 2011 by the Council of Europe to prevent and combat violence against women and domestic violence and is a thorn in the side of the Turkish governing coalition of AKP and MHP.
The HDP politicians also informed Petra Bayr about the work of the party's Women's Council. During the exchange, they discussed how cooperation with the PACE Gender Equality Subcommittee might look like.
The HDP is planning further online meetings with representatives of European institutions in the coming weeks.