'Gula Buhare' cultivating project launched for women in Heseke
Cooperatives affiliated to the Women's Economy Committee launched 'Gula Buhare' project in which 25 women will work.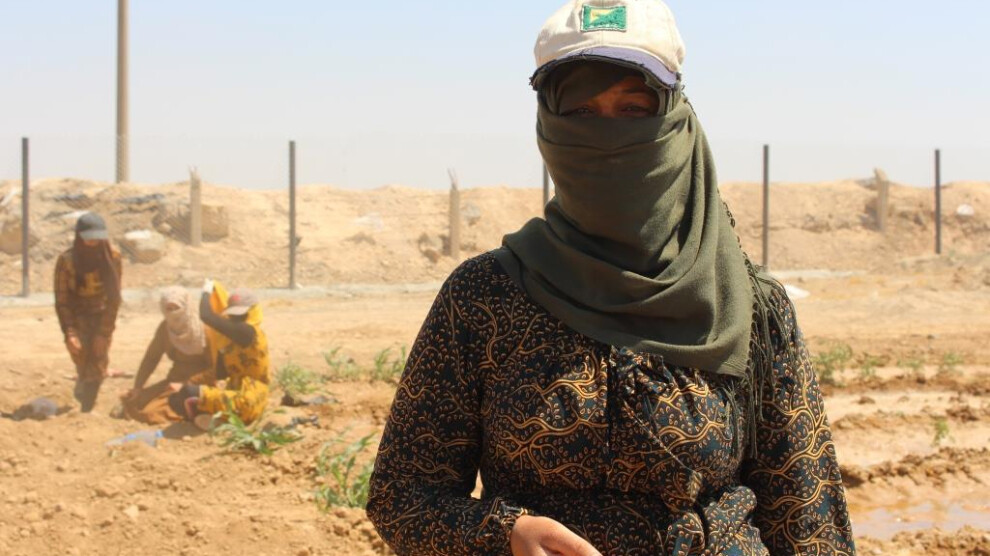 Cooperatives affiliated to Women's Economy Committee in Heseke Canton develop effective projects to encourage the citizens to participate in production processes and provide employment opportunities. So far, 80 women have been employed thanks to Shaddadi and Heseke projects developed by the cooperatives. Cooperatives have recently launched a cultivating project named 'Gula Buhare'. Within this project, 25 women have been employed and vegetables like tomato, pepper, corn and cucumber have been cultivated. The project was established on a 32-decare field in the Amire village.
Cihan Ferho, member of Heseke Canton Union of Cooperatives and Women's Committee, said, "We develop such attempts to generate employment opportunities for women. In the recent period, there has been a serious economic crisis in the region. Women contribute their family economy with the incomes they have earned in these projects."
Emine Eli, a woman working in 'Gula Buhare' project said, "This project has made a serious contribution for women. We smoothly work here within solidarity. Cultivation in the hands of women is so valuable."