Final document of Conference of Syriac Women
The Syriac Women's Union was established on 20 July 2013.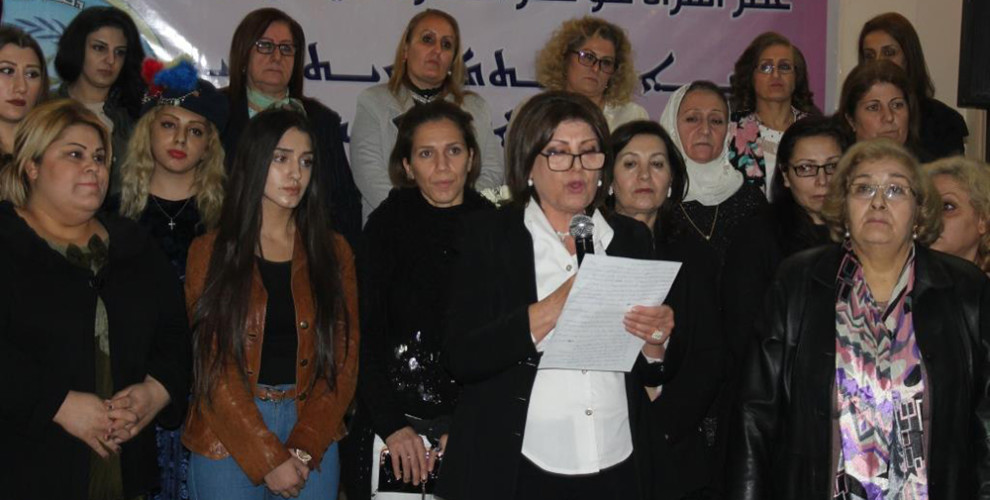 The Second Conference of the Syriac Women's Union was held in in Qamishlo and saw the participation of 200 delegates.
Women from the Democratic Autonomous Administration, the Syrian Women's Council, Kongreya Star, the Beyth Nehreyn Defence Forces and Sotoro Women's Forces also joined the conference.
Following the discussion on the statute of the Syriac Women's Union, a new executive assembly consisting of 40 people was formed and Sihham Qeryo was elected as Spokeswoman.
The conference ended with the reading the final statement. The Syriac Women's Union was established on 20 July 2013.
"Despite all obstacles, - the final statement read - Syriac women resisted with great determination and took part in the Democratic Autonomous Administrations".
The final declaration listed the decisions taken at the conference as follows:
* Studies for the development of relations with women's organizations and political entities will be carried out.
* Educational activities for women staying in migrant camps will be carried out.
* Women's research offices will be opened.
* Organisation of women to reclaim their rights.
* Establishment of social, legal and educational organizations for the defense of women's rights.
* Increasing women's representation in Northern and Eastern Syria Autonomous Administration.
* Working for the establishment of a co-chair system in all institutions and organizations.