Elections in Turkey: women organize the basis
In Turkey, the election campaign for the panic-like early presidential and parliamentary elections has begun. In the northern Kurdistan town of Urfa (Riha), HDP women are moving from house to house to defend their rights.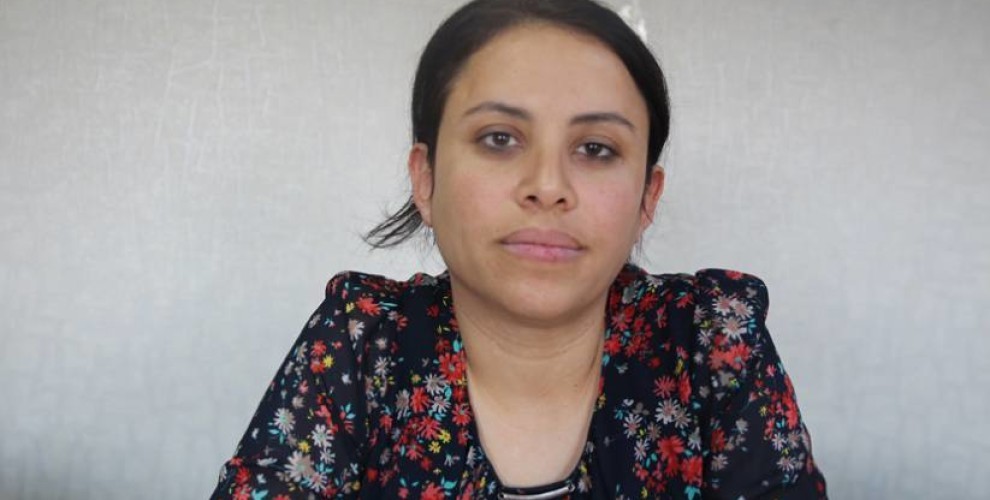 Shortly before the early elections, the mood in Turkey is marked not only by the economic crisis and political chaos, but also by the massive attacks on the rights of women since the declaration of state of emergency. Women of the Peoples' Democratic Party (HDP) call for elections to be used in response to the prevailing sexist policies.
HDP women are given support for the election campaign by the Democratic Regions Party (DBP). Sema Aişeoğlu is co-chair of the DBP Provincial organisation of Urfa. For them it is important to approach all social groups represented in the city. On the situation of women she explains:
"The rights we have won over years of work at a high price are voided by emergency decree or with a single signature. Our co-mayors have been deposed and a forced administration has been installed. Our women's departments are closed or placed under male supervision and thus rendered inoperative. The goal is to hinder women's work and destroy all achievements."
"Problems of refugee women must be solved"
An important issue according to Sema Aişeoğlu is the situation of women who fled Syria. "As an Arab woman, I think we have to deal with the problems of women who came to this region fleeing war. Men exploit the emergency situation of these women and run polygamy. The women who have fled the war in Syria and settled in Turkey have big problems."
"Elections mark a turning point"
All of these issues need to be addressed before and after the elections, says Sema Aişeoğlu. For this she goes with the HDP women from house to house, in order to get into conversation with the people. "With the women in Urfa, the thought has settled that another life is not possible. The elections mark a turning point. We just have to win. Otherwise, I assume that we will experience much worse times. The attacks on our won rights will increase. That's why women need to band together to reject the ruling system."