Ekin Wan commemorated at her grave on anniversary of her martyrdom
Kevser Eltürk (Ekin Wan), who was martyred in an armed conflict with the Turkish state forces and whose dead body was exposed in an inhumane way, was commemorated at her grave in the city of Van.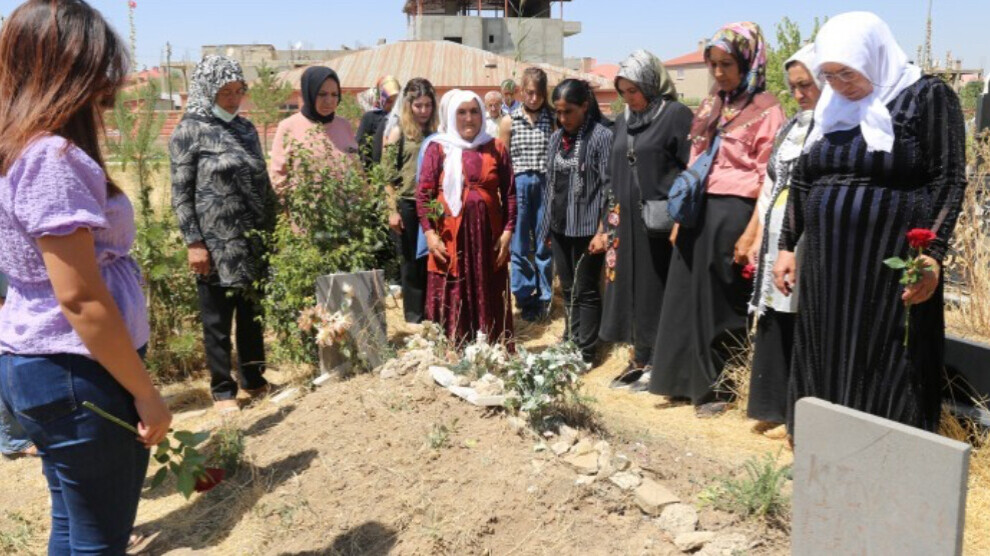 The Free Women's Movement (Tevgera Jinên Azad-TJA) commemorated YJA Star guerrilla Kevser Eltürk (Ekin Wan) who lost her life in the clashes on August 10, 2015 and whose body was stripped naked by the police and photos were published on social media.
The commemoration took place at Eltürk's grave in the Karşıyaka Cemetery in the central İpekyolu district of Van. The grave of the YJA Star guerrilla had been demolished by the Turkish police after her burial.
The commemoration was attended by TJA activists, the Solidarity, Unity and Culture Association with Families that Lost Their Relatives in the Cradle of Civilizations (MEBYA-DER), the Peace Mothers Assembly and representatives of the Peoples' Democratic Party (HDP) and Democratic Regions Party (DBP) district organizations.
Hanım Kaya, Co-Chair of the MEBYA-DER, said that the exposure and torture of Ekin Wan's dead body was tantamount to an attack against all women in her person.
Canan Uzunay, HDP's İpekyolu District Co-Chair, said that wars have their own morality and law, which Turkey, however, does not respect.
Uzunay emphasized that women's struggle would continue against all attacks.
The commemoration ended after the group left carnations on the grave of the YJA Star guerrilla.
https://anfenglishmobile.com/women/report-on-execution-of-yja-star-guerrilla-ekin-wan-12552