British Kurdish Women's Initiative organizes March 8 events
A series of events will be organized by the British Kurdish Women's Initiative to mark 8 March, International Women's Day. Events will take place from 6 to 8 March and include a panel, cultural event and sending letters to women prisoners.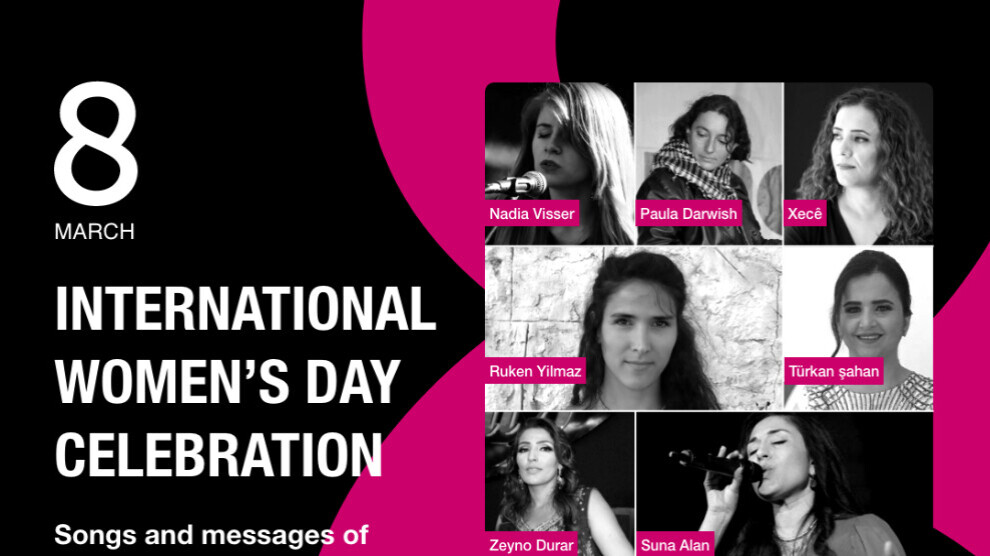 British Kurdish Women Initiative will hold a series of activities for 3 days under the slogan "Defending free women and society against femicide".
The Initiative said: "We, as women of Kurdistan, will be on the streets once again on 8 March. We will send postcards to our female friends in prison. We want to see you with us for a world without violence and exploitation."
The Kurdish Women's Initiative has worked for 2 months to prepare the following events which will be held on 6 to 8 March:
On Saturday, March 6, at 6.30 pm, a panel titled "Time to Defend Free Women and Society Against Femicide" will be held. Peoples' Democratic Party (HDP) MP Meral Danış Bestaş will be among the panelists, including Women's Rights activist and writer Gönül Kaya, and anthropologist and British Kurdish People's Assembly co-chair Elif Sarıcan.
Zoom link of the event: 572 342 2768 –
Password: 700587
Women artists from Britain and many other countries will take the stage at a cultural event, which will take place on Sunday evening, March 7 at 6.30 pm. Among the artists are Xecê, Evin Şah, Suna Alan, Jala, Zeyno Durar, Nadia Visser, Paula Darwish, Ruken Yılmaz, Cemile Dinçer and Amal Saeed Kurda. Solidarity videos of Kurdish women from all over the world will be screened.
On the last day of the program, on Monday, March 8, at 11 am, the women will meet in front of Harringay post office and send cards and letters to political women prisoners and will come together with the Women's Force Union in front of the Wood Green Library at 12 pm.