'Attacks against women in Kurdish cities are no coincidence'
The Women's Platform in Ankara called for enhanced struggle and vowed to continue the fight for peace, justice, freedom and equality.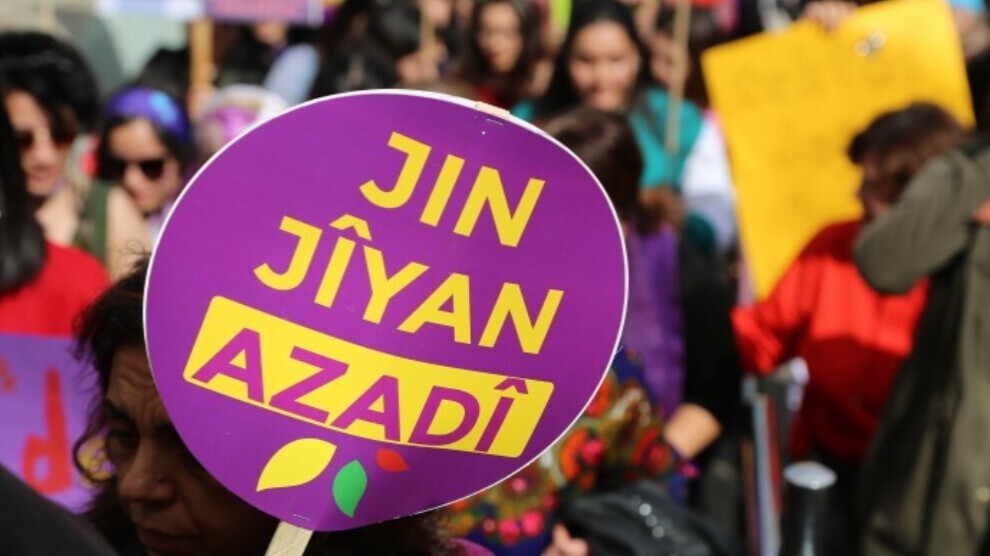 The Women's Platform in Ankara held a press conference denouncing the increasingly ongoing attacks on women in the Kurdish region of Turkey.
Speaking here, Sibel Göktaş, a member of the platform, commemorated the anniversary of the murder of Kurdish woman Jina Mahsa Amini in police custody in Tehran on 16 September 2022 and stated that her death became a turning point in the freedom struggle of women in Iran.
Göktaş commended the Iranian women's struggle against the headscarf law, and problems arising from social gender inequality, and their demand for an egalitarian and libertarian justice.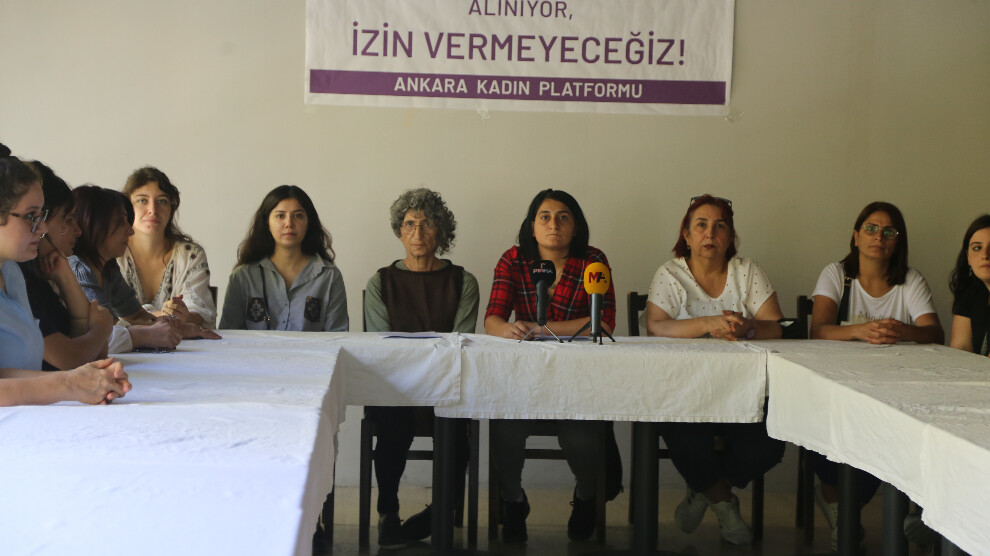 Special war policies against Kurdish women
Sibel Göktaş pointed out that the AKP-MHP government in Turkey systematically implemented policies of special war against Kurdish women. She continued: "Especially since 2015, attacks and efforts to hinder the women's struggle in Kurdish cities have increased. Cases of sexual abuse and sexual assault by law enforcement forces against Kurdish women have also increased in parallel."
Göktaş also spoke about the methods employed by government-appointed trustees in Kurdish cities and towns, saying: "The first act of trustees to Kurdish municipalities was to close women's associations and solidarity centres affiliated to municipalities. Men were appointed to such institutions and employees of institutions to combat violence against women were detained and imprisoned. In addition, femicides, disappearances, rape and various forms of violence against women have increased remarkably in the Kurdish region in recent years. It is no coincidence that the perpetrators of such acts are mainly village guards, specialized sergeants or male members of some political parties and government institutions."
"It is no coincidence that the father of Zaynal Abarakov, the perpetrator in the case of Gülistan Doku who has been missing since 5 January 2020, is a police officer. It is no coincidence that the perpetrator in the case of İpek Er, an 18-year-old woman from Batman, who was driven to suicide on 16 July 2020 after being raped, is specialized sergeant Musa Orhan, who is yet to be imprisoned after he was sentenced for "qualified sexual assault" but saw the sentence reduced to 10 years due to "good conduct". It is no coincidence that the perpetrator in the case of Firdevs Babat, who was reported missing but turned out to have been raped and killed in Şırnak on 18 August 2022, is a village guard."
None of us is safe
Göktaş continued: "While the special war policies against Kurdish women continue, the male perpetrators of femicide in western Turkey are set free by the male-dominated judiciary on various pretexts. Perpetrators of sexual assault or femicide either receive reduced sentences or get freed. Wearing suits and making remarks that raise nationalist feelings are considered factors to reduce a prison sentence, offering a way out for perpetrators through the misogynist government.
As long as the perpetrators of violence and attacks against women go unpunished, and as long as the state stands behind them, none of us is safe. In response to this organized violence, we must enhance the struggle of women and stand with all women who have been subjected to violence. We will stand in solidarity and continue our struggle for peace, justice, freedom and equality. Encouraged by the memory of Jina Amini and Iranian women's determination to keep their struggle going, we will continue to fight together for our future, whether in Turkey, Iran or anywhere in the world."