Activists in Biel dedicated a street to Sakine Cansız
Sakine Cansız was dedicated a street by activists in the Swiss town of Biel.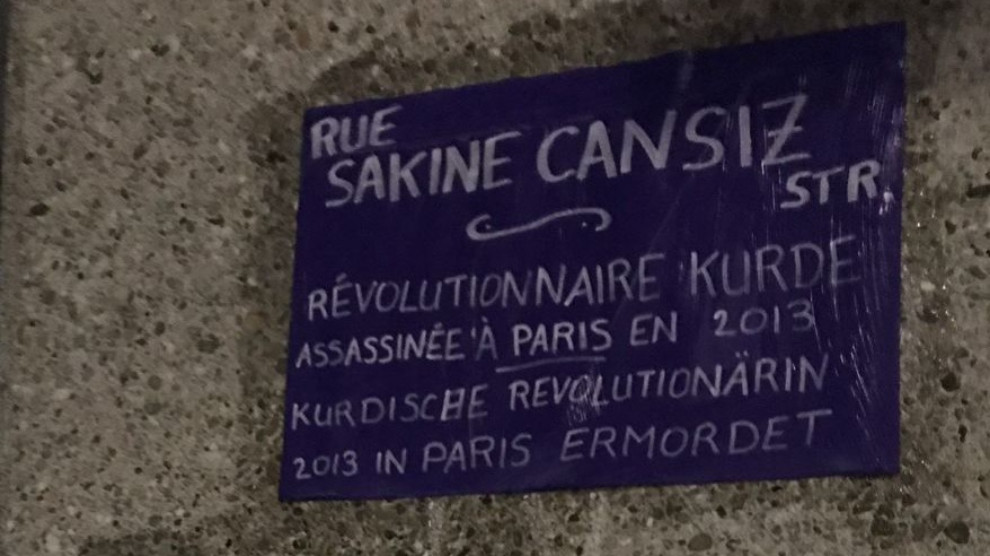 Anarchist friends in the Swiss town of Biel-Bienne (in the Canton of Berne) changed the name of a street dedicated to General Dufour.
The new name chosen for the street is that of Sakine Cansız, Kurdish woman politician, and one of the founding members of the PKK. Cansız was murdered in Paris on 9 January 2013. She was shot dead together with two other Kurdish women politicians, Fidan Doğan and Layla Saylemez.