Actions for November 25 continue in Kobane
Kobane hosted a theater performance as part of actions for 25 November.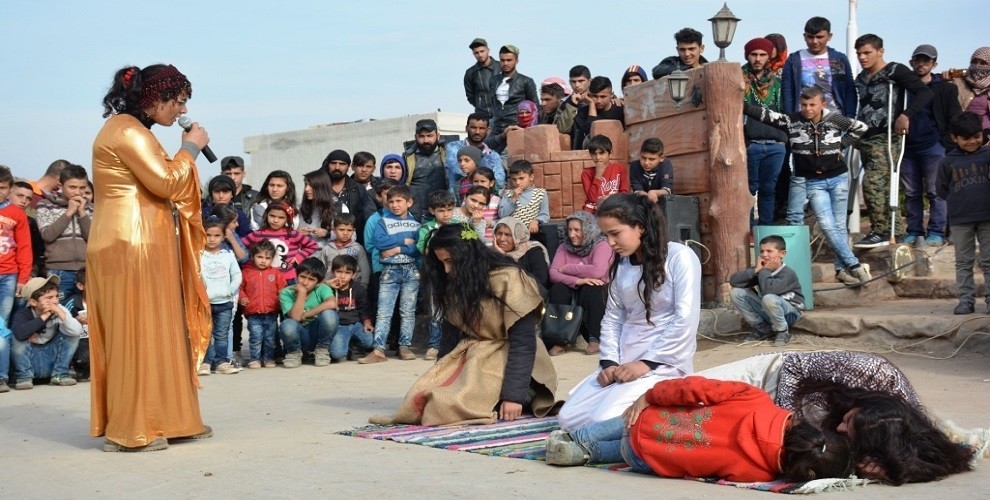 Kurdish women's cultural movement Kevana Zêrîn staged a theater performance at the Jina Azad (Free Woman) Square in Kobane. The theater play, which attracted many women, is part of the campaign to mark November 25, International Day for the Elimination of Violence against Women.
Before the theater performance, Wehîde Omer from the women's movement Kongreya Star gave a speech in which she stated: "Women must always fight for their freedom. Violence against women is violence against society. Women are not the half but the whole of society."
After the speech, a play entitled "No to violence against women!" was performed. The event ended with great applause and the slogan "Jin, Jiyan, Azadî - Woman, Life, Freedom".