Action against femicide in Vienna
The organization of young women (TEKO-JIN) protested in Vienna as part of the "We say NO!" campaign against femicide.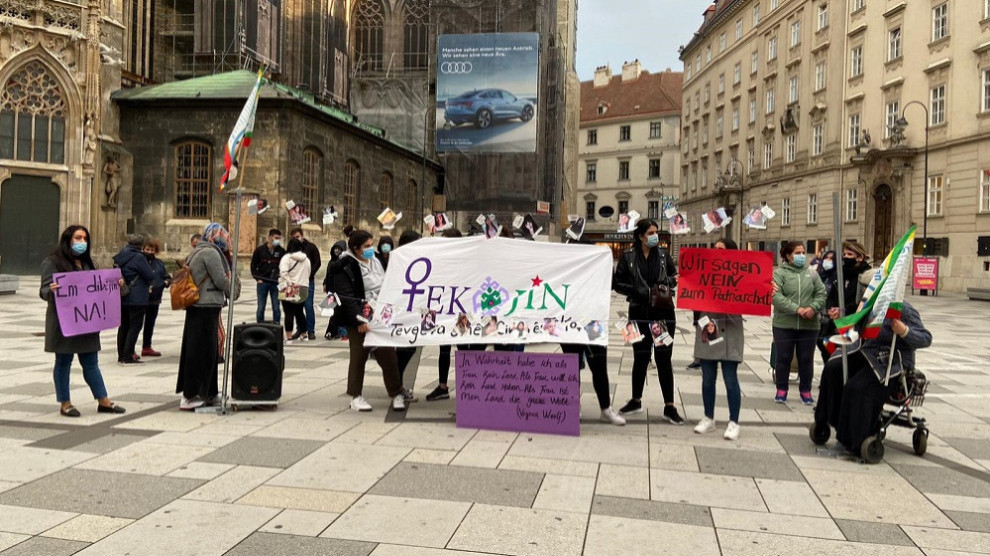 Under the slogan "Em dibêjin NA!" [We Say No] the Movement of Young Struggling Women [TEKO-JIN] organised a protest action at Rudolphsplatz in Vienna. "Em dibêjin NA!" is a large-scale campaign against patriarchal violence. The women displayed pictures of women murdered by male violence and received a lot of support from passers-by. The activists pointed to the women's libertarian paradigm of Kurdish leader Abdullah Öcalan and called on women to organize and defend themselves.