7000 banners to say no to isolation
The 7000 banners action promoted by women in Switzerland to support the hunger strike against isolation has begun.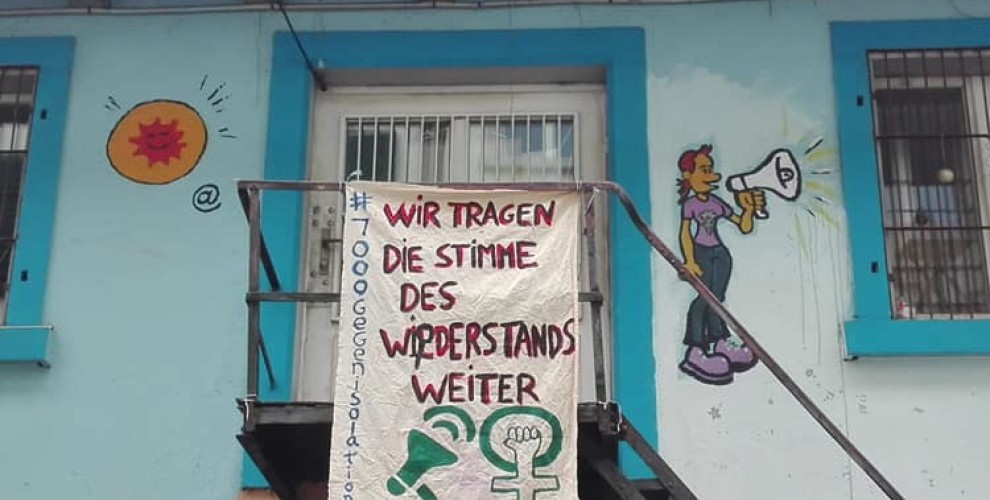 The call for action of the initiative reminds that "7000 political prisoners of the Kurdish movement are on indefinite hunger strike. This action was initiated by the feminist and HDP politician Leyla Güven on 17 November. People are joining in globally.
Without solidarity, this struggle will remain isolated. Lets make it more visible. We must pass on the voices of the 7000!"
The women activists said that they wanted to hang 7000 banners in Switzerland – a banner for each hunger striker. They call on people to "hang your message from your window, in school or at work, on a bicycle or car, along a bridge or between lamps... Anywhere where it is visible in the public space."
The organisers of the action asked people to "send a picture of your banners to +4177 991 29 42 via Signal, Whatsapp, Telegram / via mail to [email protected] / Twitter / Instagram via #7000gegenIsolation Information event this Friday (5. April) 19.00 at RAF (Kochareal, Flüelastrasse 54 Zurich) Unite struggles! www.rojavaagenda.noblogs.org"
The Swiss and International Feminist Women's Movements wants people everywhere to know about the hunger strike going on and want everyone to get involved. 
Some of the banners hanged on Saturday were written in different languages: We are the voice of resistance, Truth is love, love is free life, Öcalan, Listen to the voice from prison.