15 women politicians taken into custody in Van
The new political operation in Van targeted women politicians. 15 women politicians, including Saray Municipality co-mayor Caziye Duman, were detained during house raids in the morning.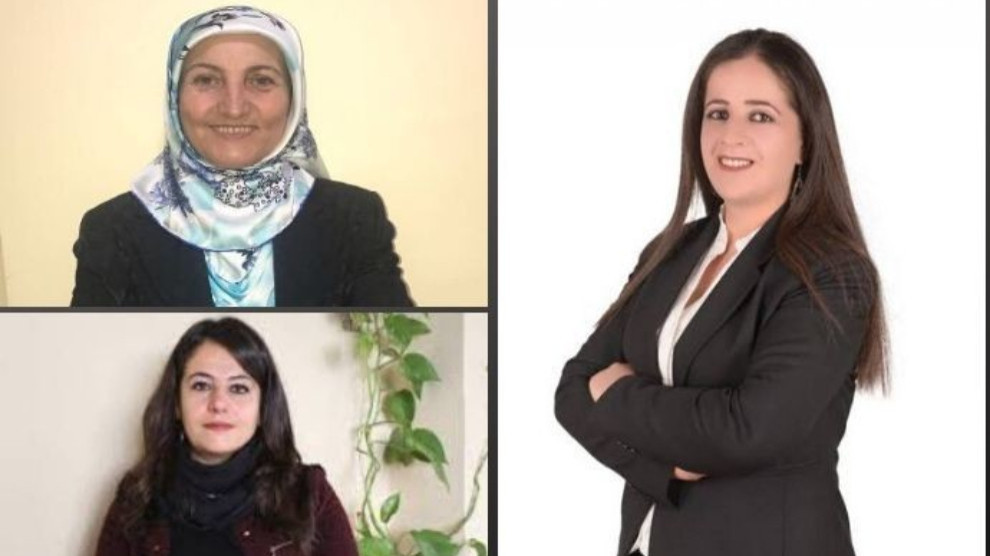 Several houses in Van and its central districts Tusba, Ipekyolu and Edremit were raided by police this morning. As a result of the operation 15 female politicians were taken into custody.
The names of the politicians detained are as follows:
Saray Municipality co-mayor Caziye Duman, Peoples' Democratic Party (HDP) Provincial executive Edibe Babur, Gürpınar Municipal co-mayor candidate Rojbin Akdağ, 24 June elections Van MP Candidate Mukaddes Karakoç, Edremit Municipal Council member Handan Karakoyun, Tusba deputy mayor Berken Kızılboğa, Free Women Movement (TJA) members Hawar Derya, Hatice Akdağ, Peace Mother Pervin Özgür, Democratic Regions Party (DBP) Provincial executive Neriman Urar.
The women politicians were taken to the Provincial Police Department.