120 women and 7 children killed in six months in Turkey
Violence against women and children is increasing under the AKP rule.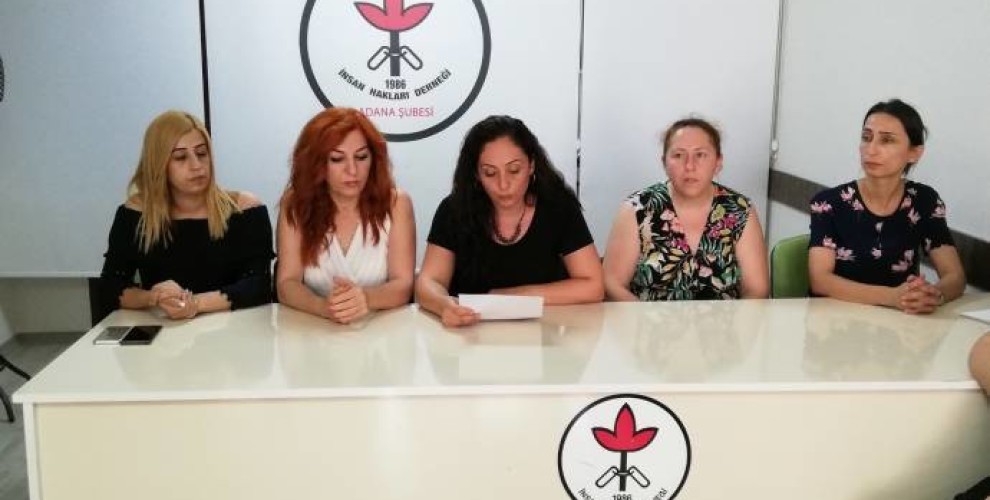 The Women's Rights Commission of the Human Rights Association (IHD) Adana Branch has exposed the increasing violence against women and children at a press conference.
HDP deputies Tülay Hatimoğulları and Kemal Peköz attended the press conference together with many women from the association.
The IHD Comission confirmed that in just six months, from January 2018, 120 women and 7 children have been killed. Furthermore, 32 women have been victim of sexual abuse and 189 have been victim of sexual exploitation.
Hatimoğluları underlined the impunity policy which prevails and added that violence against women has remarkably increased during the AKP ruling period.
The HDP deputy said: "Harassment and rape of children is not a disease, it is a reflection of the male dominant system we live in".
IHD Women's Rights Commission Spokesperson, Baran Öner, confirmed the increase in violations of women rights.
"Men killed at least 120 women and 7 children in the first six months of 2018, raped 32 women; harassed 102 women; forced 325 women to prostitution; abused 189 girls and injured 212 women".
Öner added that such a "war scenario" must be countered by society as a whole. "We cannot allow impunity, we cannot allow cover ups".
Öner listed the results of the AKP regime's policies for women and children as follows:
"According to official figures, 482,908 children were married in the last decade.
Child abuse cases increased by 700 percent in the last 10 years. Only 5 percent of child rape cases comes to light while 95 percent remains hidden. This number is just the tip of the iceberg.
According to the data by the Ministry of Justice, an average of 17,000 child abuse cases are opened annually, 45 percent of these cases results in impunity.
In July 2009, the Ministry of National Education allowed the engagement of under 18 students.
In May 2015, the Constitutional Court removed penalties for pre-wedding religious marriage.
The Constitutional Court rejected another law, paving the way for "reducing the age of consent for sexual relations from 15 to 12".