Erdoğan is letting ISIS terrorists loose on Europe
It is becoming clear that the explosions starting after Erdoğan threatened European countries was not a coincidence. It has come to light that ISIS terrorists have been sent to Europe over Turkey after the threats.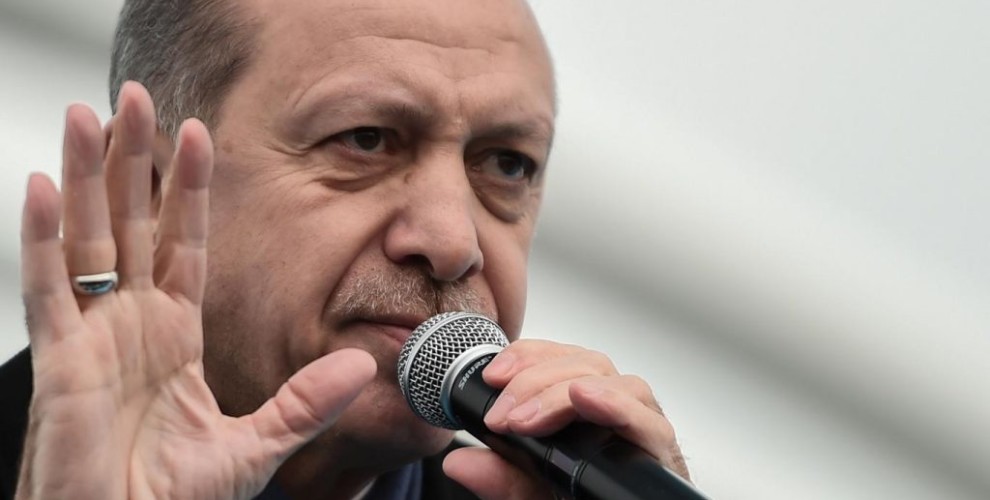 ISIS documents showcase what Turkey's President Erdoğan and his government based their threats to European countries on. Notes written to ISIS' Turkey head show that two people were assigned to be sent to Germany over Turkey.
Notes written to ISIS' Turkey head prove that the assignments given in European countries were made over Turkey. One of the confiscated documents is on ISIS' Turkey head Abu Huzeyfa. The note addressed to Mihemed Oglea El Abdullah, known as Abu Huzeyfa, includes the following: "We are sending you this note so you will handle the business of the friends we are sending over. These friends are to be sent to infidel countries that attack the Islamic State to carry out some actions against them. Assist them and ensure their transfer."
The document is signed Abu Bakr al-Baghdadi, head of ISIS.
GERMANY ASSIGNMENT
One of the documents is dated November 7, 2016. It states that it was written within Abu Bakr al-Baghdadi's knowledge and by his assignment. The document is for the assignment of Muhammed Mirli to cross over to Germany, it is addressed to ISIS' Turkey head Mihemmed Oglea El Abdullah. It says: "Our brother Ednan Mihemmed Mirli has been given an assignment within the knowledge of Amir of Believers Abu Bakr al-Baghdadi and upon his demand. Mirli has been assigned to cross over to Germany through you among the people. You will determine the perspective of what he needs to do in Germany in his meeting with you."
The second note is dated November 29, 2015 and it is addressed to Turkey's ISIS head. It's about a militant assigned to Germany. The note says: "Our brother Wail Naci El Heraki has been assigned by Abu Bakr al-Baghdadi to go to Turkey, and then cross over to Germany among the people." There is a note that what he will do in Germany regarding his assignment was discussed with Wail Naci El Heraki.
IT WASN'T EMPTY THREATS
The documents remind one of the Turkish President Erdoğan's threats of "What will happen if there are attacks here tomorrow?" made to France and Belgium and Germany again this year. After Erdoğan's comments, ISIS carried out attacks in Belgium, France, the Netherlands and Germany. The confiscated correspondence notes prove that these attacks were carried out by people assigned in Turkey.
THE NETHERLANDS WAS ALSO THREATENED
Erdoğan had made threats left and right after the tension between Turkey and the Netherlands, and support came from gangs involved in the al-Bab invasion the other day. The gang members with Turkish flags threatened the Netherlands and their government. The person in question spoke with a clear Turkish and argued that they were part of the global Turks and the situation interests them as well. People using the Seljuk emblem on social media stood out with their armed and threatening stance. The video argues that the Netherlands is an "enemy of Turkish-Islam" and concludes with "Allahu Akbar".