Turkey continues with wall construction in Afrin
In order to manifest its occupation efforts, the Turkish state is building a wall around Afrin. To this end, 20 houses in the village Cilbirê have been torn down.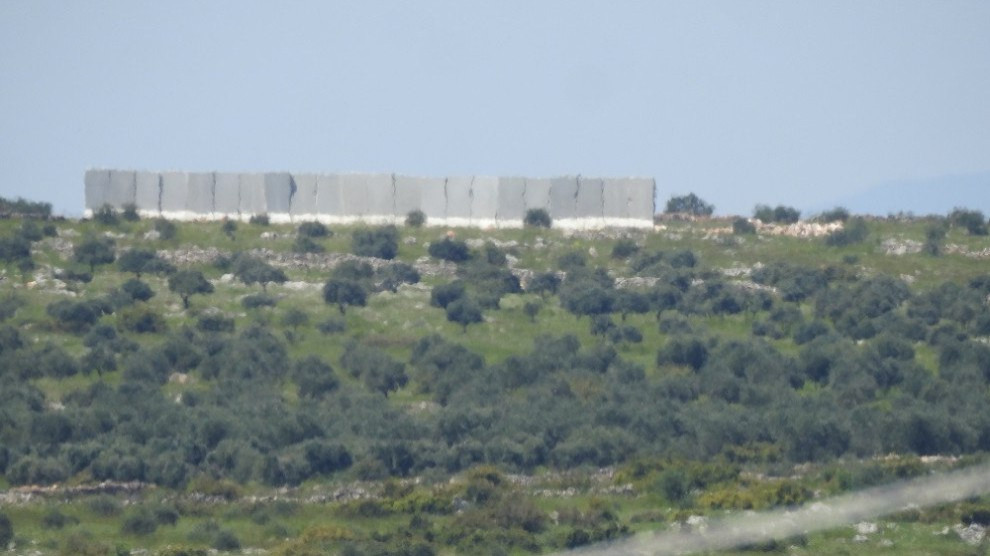 Th Turkish state's construction of a wall in Afrin has been going on for 21 days. Turkey wants to completely constrict the area which has been occupied by its military forces together with jihadist terrorists. About two kilometers of the wall has been completed already.
Meanwhile, Turkish soldiers and allied militias have demolished 20 houses in the village of Cilbirê, including the school building and the water depot. They also raise trenches in the middle of the village. The village, which previously consisted of 60 houses, is now divided into two by the construction of the wall and the excavated trenches.
The inhabitants of the village were victims of looting already at the beginning of the Turkish occupation of Afrin. They had to leave their villages and were not allowed to return for a long time. Now they have to look at how the Turkish forces are advancing the construction of the wall in the middle of their village. From their point of view, it is clear that with the construction of the wall Turkey is aiming for the incorporation of Afrin into the Turkish state territory.
RELATED NEWS: