Turkey continues to lower the water level of the Euphrates River
The Turkish state continues to lower the water level of the Euphrates River. A photo of the river reveals the extent of the danger.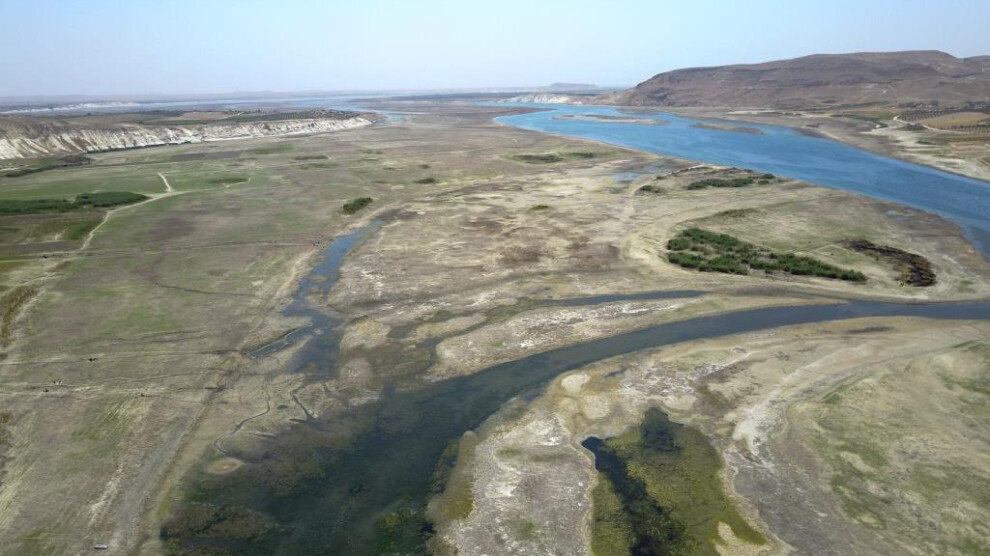 The occupying Turkish state lowers the amount of water flowing into Northern and Eastern Syria through the Euphrates River every day. Within the framework of the agreement signed with the Iraqi and Damascus Government in 1987, the Turkish state has to release 500 cubic meters of water per second over the Euphrates River. However, the Turkish state is violating this international agreement.
The photo taken by a journalist from ANHA shows the extent of the danger. The reduction of the Euphrates water affects the access to drinking water of Manbij, Kobanê, Raqqa, Deir ez-Zor and Aleppo. Agricultural areas on the Euphrates River basin are also very badly affected. Dams in the region have become inoperable as the water level lowers. There is a decrease in the electricity hours supplied to citizens. In addition, fish and other creatures in the water are harmed.
The Tişrin Dam Administration denied the Turkish state's statement issued last Wednesday saying that Turkey had actually increased the amount of water. The Autonomous Administration had previously made a call to the international community to stop this crime against humanity committed by the Turkish state.
The Euphrates River is 2,800 kilometres long. Its length in Syria is 610 meters. Dozens of cities rely on the water of the Euphrates River.