MLKP celebrates 25th anniversary in Kobanê
The Marxist Leninist Communist Party (MLKP) celebrated the 25th anniversary of its foundation with a public rally held in the Kobanê Canton, in Rojava.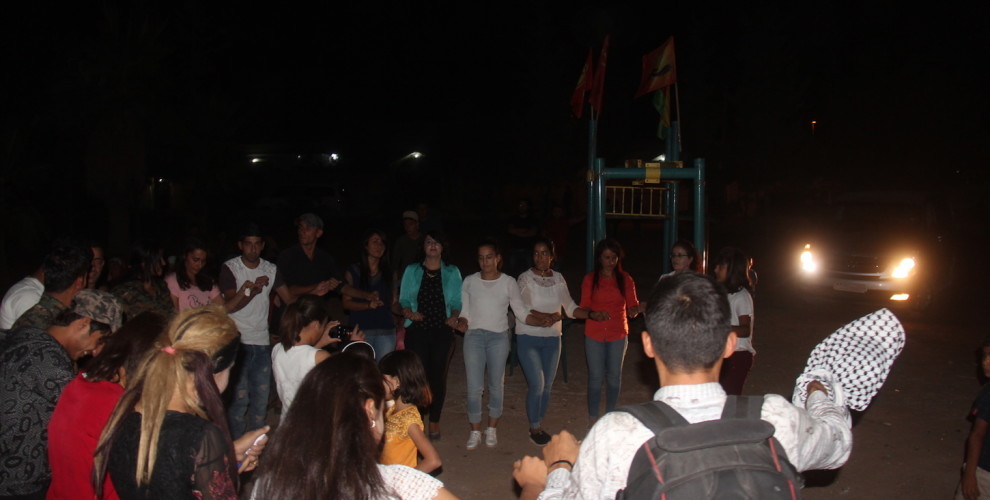 Hundreds of people, including martyrs' association, TEV- DEM, PDKS, the Euphrates Region Human Rights Institution, the Left Party, TEV-ÇAND and YPG, YPJ fighters and veterans participated in the activity at Pirsus Martyr Park.
Arjin Rojava, speaking on behalf of MLKP Rojava Organization, said: "The MLKP has been trying to position and move itself as a Rojava and Northern Syrian organization at the same time. The MLKP is also a Kurdistan party. It is secretly organized in North Kurdistan against fascism and dictatorship. It continues his revolutionary work in the cities and mountains of Kurdistan. We, as MLKP, advocate the unification of the four parts of Kurdistan, for which we support the national democratic congress proposal. We don't recognise the borders of the colonial regional states".
"MLKP is the party of Arabs, Syriacs, Turkomans, Circassians and Armenians" Rojava added. "MLKP defends the idea of ​​regional revolution and sees federations and confederations as the solution".
Messages were read by the Democratic Autonomous Administration of the Euphrates Region, TEV-DEM, PDKS and the Martyrs' Association.
The night ended with the music performed by the YPG Music Group and Koma Zilan.