Kurds in Vienna protest Turkish state's attacks on Northern and Eastern Syria
Kurds in Vienna responded to the call for action issued by the KCDK-E to protest the Turkish state's attack on Northern and Eastern Syria.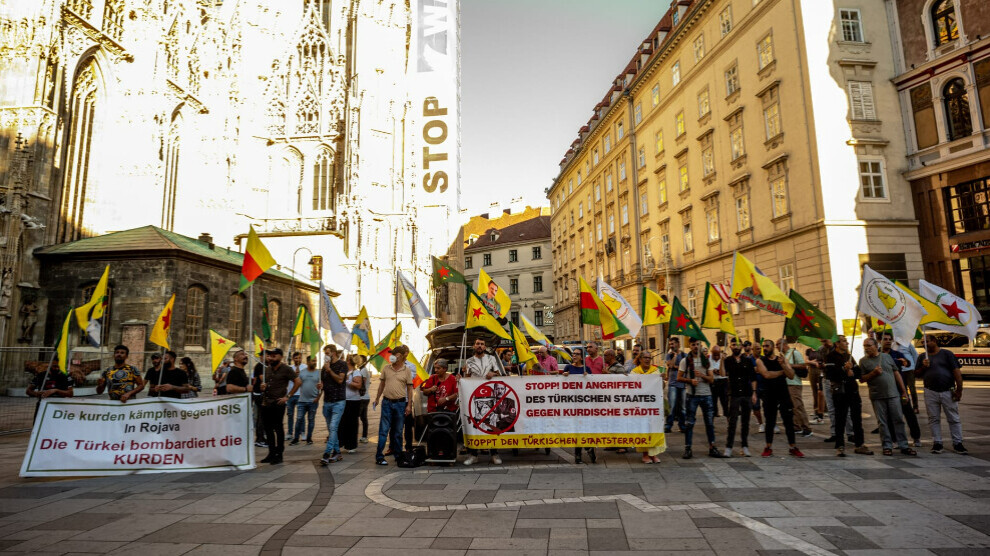 The European Kurdistan Democratic Societies Congress (KCDK-E) issued an urgent call for action to Kurds living in Europe, asking them to protest the latest Turkish attacks against Rojava.
Kurds in Vienna took to the streets and condemned the inhuman attacks carried out by the Turkish state in Northern and Eastern Syria, and the indiscriminate targeting of women, children and old people.
The Kurds in Vienna also collected signatures demanding for the PKK to be removed from the list of terrorist organizations.