German government calls on Turkey to comply with ECtHR ruling and release Demirtaş
The German government is "emphatically" calling on the Turkish leadership in Ankara to comply with ECtHR rulings. This specifically concerns the Kurdish politician Selahattin Demirtaş.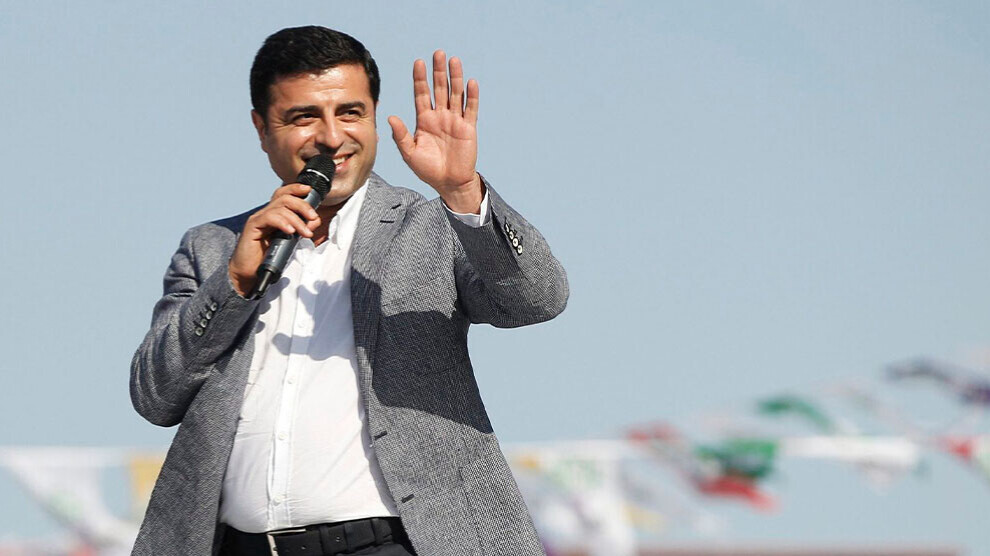 The German government calls on the Turkish government to comply with rulings of the European Court of Human Rights (ECHR) and to fulfill its obligations under the European Convention on Human Rights (ECHR). This specifically concerns the Kurdish politician Selahattin Demirtaş, who has been imprisoned in Turkey for over four years.
"The ECtHR has found that Turkey is violating the ECHR by imprisoning Selahattin Demirtaş and is acting out of political motives," wrote State Secretary of the Federal Foreign Office Miguel Berger in response to a question from German Parliament (Bundestag) member Helin Evrim Sommer of the DIE LINKE (Left Party). "The German government has urged Turkey to release him immediately and will continue to work in the bodies of the Council of Europe to urge Turkey to implement the judgments of the ECHR."
The former co-chair of the Peoples' Democratic Party (HDP) and human rights lawyer Selahattin Demirtaş was arrested in November 2016 at the same time as numerous other members of parliament from his party and subsequently imprisoned. Since then, he has been held in the high-security prison in Edirne province, western Turkey. The Grand Chamber of the ECtHR had ordered the immediate release of the opposition politician at the end of December. However, Turkey has not yet implemented the ruling, although it is bound by it as a member of the Council of Europe. The Strasbourg court had already ruled in 2018 that the politician must be released.
Turkish President Recep Tayyip Erdogan had then accused the ECtHR of "hypocrisy" and called the ruling in the Demirtaş case "politically" motivated. The HDP politician faces up to 142 years in prison in the main trial on so-called terror charges - although in June even Turkey's Constitutional Court ruled his detention unlawful. The indictment builds on 31 investigative reports submitted to the Turkish parliament during his time as a deputy to lift his immunity. In the "Kobane trial," Demirtaş is accused of, among other things, 37 counts of murder in connection with the Kobanê protests in the fall of 2014. Figen Yüksekdağ and 106 other politicians are also charged in the same trial.
RELATED NEWS: