EP adopts resolution calling for the immediate release of Demirtaş
Turkey must comply with European Court of Human Rights ruling and immediately release Selahattin Demirtaş, says the motion adopted by the European Parliament on Thursday.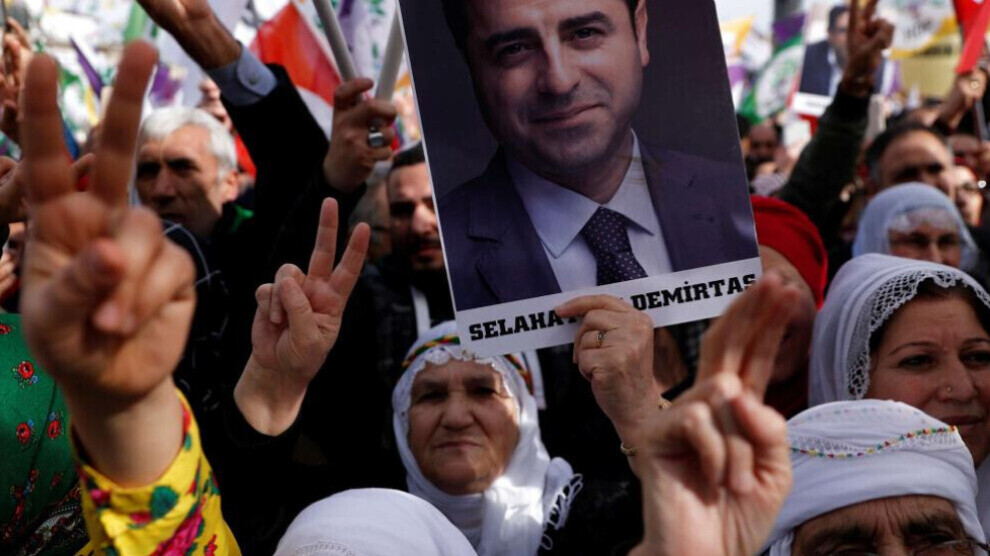 On the initiative of the Socialists and Democrats, the European Parliament has adopted today a resolution calling on Turkey to immediately release Selahattin Demirtaş, the former co-chair of the Peoples' Democratic Party (HDP) of Turkey, who has been in arbitrary detention since November 2016. The text was approved by 590 votes in favour, 16 against and 75 abstentions.
MEPs call for the immediate and unconditional release of opposition politician, former MP and former presidential candidate Selahattin Demirtaş, who has been detained for more than four years by Turkish authorities on unsubstantiated charges and in spite of two European Court of Human Rights rulings in favour of his release. On 7 January the Turkish court accepted a new indictment against him and 107 other people calling for 38 counts of life sentences.
MEPs also demand that all politically motivated charges against him and fellow members of the opposition HDP party be dropped.
Turkey's sustained backsliding on the independence of the judiciary and the disregard shown by the Turkish judiciary and authorities for rulings by the European Court of Human Rights are of great concern, the resolution states. It calls on the Turkish authorities to put an end to its judicial harassment of human rights defenders, academics, journalists, spiritual leaders, lawyers and members of the lesbian, gay, bisexual, transgender and intersex communities.
MEPs highlight that respecting and applying the rulings of the European Court of Human Rights would go some way to confirming that the desire to turn a new page in EU-Turkey relations, expressed by President Erdoğan and other top government officials on 9 January of this year, is sincere. Improved EU-Turkey relations are fully dependent on, among other things, tangible improvements in respect for democratic principles, the rule of law and fundamental rights within Turkey, they say.