Dutch government resigns over child benefits scandal
Mark Rutte and his ministers will stay on in a caretaker capacity until a new coalition is formed.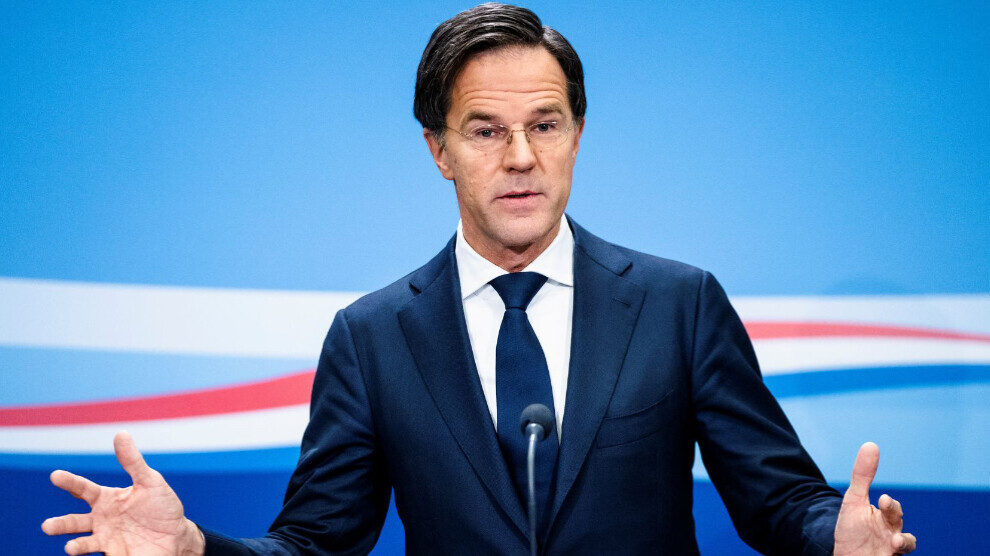 Dutch Prime Minister Mark Rutte's government resigned on Friday over a scandal in which thousands of parents were falsely accused of child benefit fraud between 2013 and 2019.
Ministers will stay on in a caretaker capacity until a new coalition is formed, with general elections due in March — and Rutte and his center-right People's Party for Freedom and Democracy are performing strongly in polls.
Rutte had previously said he was opposed to dissolving the coalition, saying the Netherlands needs stability during the coronavirus pandemic, but other coalition parties said they believed political consequences were unavoidable following a scathing parliamentary report into the benefits scandal. 
"With this decision, the government wants to do justice to all those parents who have been unprecedentedly wronged," Rutte said at a press conference. The prime minister will offer his resignation to the king later today.
"The rule of law should protect citizens from the all-powerful government and that has gone horribly wrong here," Rutte said.
A parliamentary committee found in its December report that "fundamental principles of the rule of law have been violated" in claiming back childcare support payments from some 26,000 parents who were identified as fraudsters over minor errors such as missing signatures on paperwork.
The opposition Labor party leader, Lodewijk Asscher, who was the social affairs minister in the previous administration, announced on Thursday he was resigning from his post, saying he did not want discussions about his role in the scandal to hurt the party's election prospects.