The YBŞ pay tribute to Commander Zerdeşt Şengali and 3 other fighters
The YBŞ Command commemorated YBŞ General Commander Zerdeşt Şengali and his three comrades who fell martyrs in a air strike carried out by the Turkish state on 15 January 2020.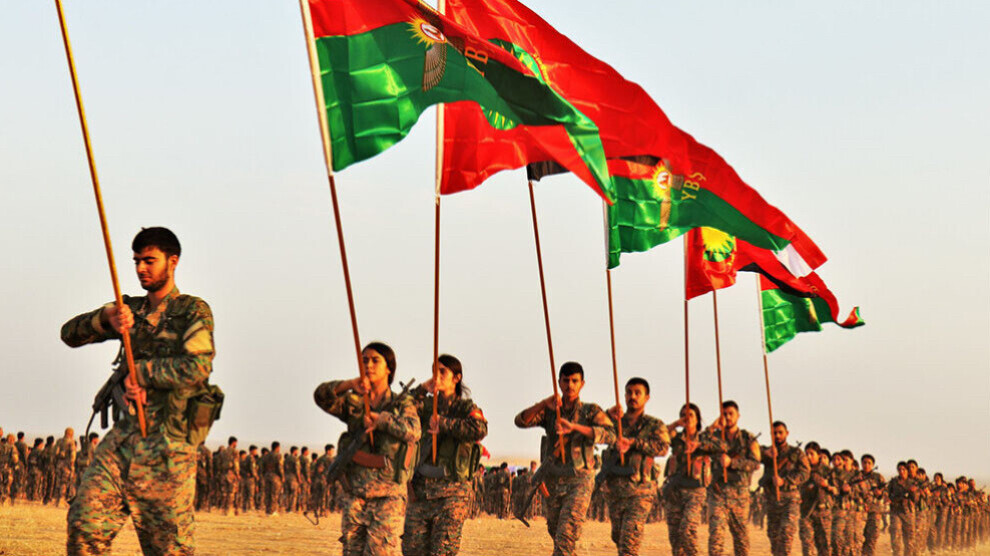 The YBŞ Command said in a written statement: "As it is known, as a result of the air attack of the fascist and invading Turkish state in the village of Dîgurê in Shengal on 15 January 2020 (...) the leading militant of our movement and our general commander Zerdeşt Şengali and our comrades Pîr Hemîd, Êzdîn Şengali and Cîlo Şengete fell as martyrs."
The statement added: "We remember all our martyrs with respect and gratitude in the person of these comrades, we bow before their memories".
Underlining that there is a plan to destroy the Yazidi people the YBŞ Command said: "We resisted with the highest level of dignity against these policies and massacres, and we were able to protect our people's culture and autonomous identity".
Recalling the genocide attacks carried out by ISIS in 2014, the YBŞ Command underlined the role of the martyrs in this resistance and the victory against ISIS. "Our people today lead a high and dignified life thanks to these heroes." The statement ended with a pledge to bring the Turkish state to face justice.