Turkish jets bomb civilian areas, kill a 19-year-old in Bashur
The Turkish state continues with its genocidal attacks against the Kurdish people, their lands and achievements in different parts of Kurdistan.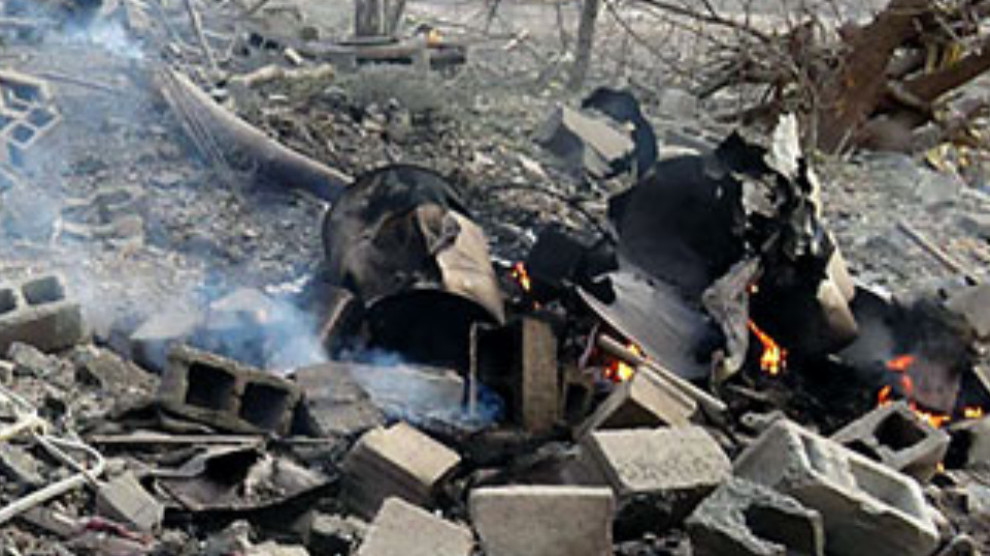 The Press Office of People's Defense Forces (HPG) released a statement reporting air raids by the Turkish army against civilian settlements and guerrilla-held Medya Defense Zones in southern Kurdistan, northern Iraq.
According to the statement, Turkish jets shelled the surroundings of the Dê village in Avashin region at 9 am on September 24.
More air raids by the Turkish army targeted;
- Hill Martyr Fırat in Avashin region at 7 am,
- Surroundings of the Chemanke town in Gare region and vicinity of the Zap River in Zap region at 4 pm,
- Martyr Ayhan Valley and surroundings of the Enze, Zevke and Bepalan villages in Qandil region from 21:45 to 00:00 on September 25,
- Dola Konferansê Area, Hill Martyr Diren and Mervanıs area in Avashin region on September 26.
HPG stated that the aerial bombardment targeting the Chemanke town left 19-year-old civilian Yusuf Cemal dead. The statement noted that the Turkish bombardments on civilian areas caused material damage on the vineyards and orchards of the local people.
"Deliberately targeting the local population in South Kurdistan lands, the fascist AKP-MHP government seeks to intimidate, suppress and massacre the people of the region. The aggression of the fascist Turkish army, which is not a first, has killed a Kurdish man at the age of 19 this time. This Kurdish young man, who was deliberately killed, will harshly be avenged," said the HPG Press Office.