Turkish air raid leaves a civilian wounded in Amadiya
The Turkish state continues its genocidal attacks against the Kurdish people and their lands.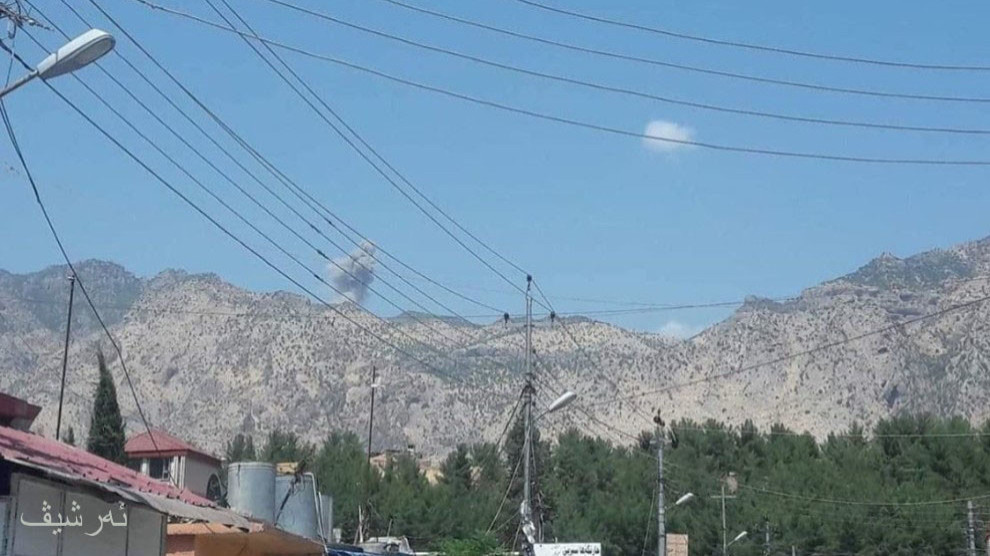 Turkish fighter jets shelled the village of Sherane in Duhok's Amadiya district in South Kurdistan today noon. The bombardment has reportedly left a civilian wounded.
The Turkish state has increased its aerial attacks against Amadiya, Zakho, Bradost, Qandil and Haftanin regions of southern Kurdistan, northern Iraq, in recent months.
Only yesterday, Turkish warplanes bombed the Guze village of Amadiya and Pirbula village of Zakho.
According to HPG Press Office, Turkish jets and attack helicopters targeted the following locations;
Partizan area in Haftanin region on August 27,
Partizan and Geliyê Pisaxa areas on August 28,
Surroundings of Kozine village in Qandil on August 28,
Geliye Avashin area in Avashin region on August 29.