Thousands in Sulaymaniyah: Rojava is ours
Kurds and their friends in Kurdistan, Europe and all around the world are taking to the streets in protest at the Turkish incursion into northern Syria.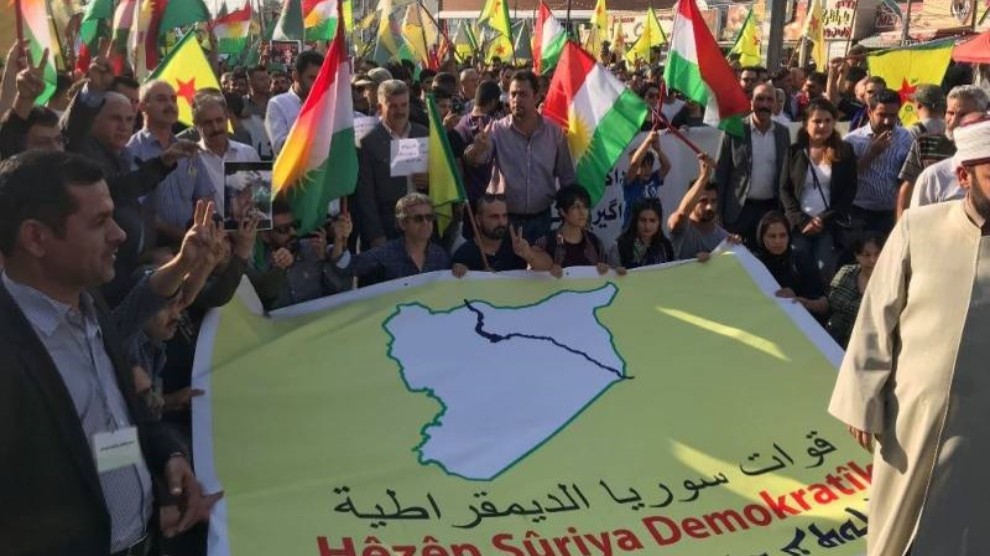 Masses took to the streets in Sulaymaniyah city of South Kurdistan on Thursday to protest against the Turkish state's invasion operation against Northeast Syria and to express their solidarity with Rojava.
Thousands including intellectuals, deputies, writers, teachers, artists and religious leaders joined a march in the city center, chanting "Biji berxwedanê Rojava", "Biji Serok Apo", "Biji YPG", "Biji YPJ", "Biji QSD", "Serkeftin Serkeftin ji bo Rojava serkeftin" and "Terrorist Erdoğan".
The march was followed by a rally where speakers expressed their trust that no force will be able to invade Rojava.