Remains of 3 guerrillas delivered to their families
The bodies of 3 HPG guerrillas buried in Zevye Cemetery in Siirt were delivered to their families.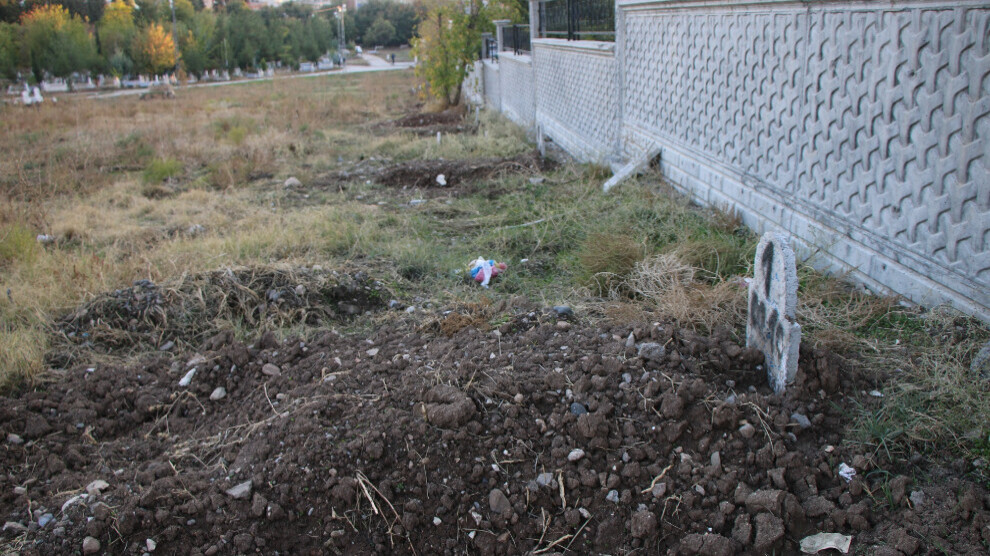 The bodies of the HPG guerrilla Robin Bakır, who was martyred in a clash in Siirt's Herekol district on September 28, and guerrillas Davut Tül and Vedat Ok, who were martyred in an air attack on the countryside of Cevizli village in Şirvan district on 22 August, were buried in the Zevye Cemetery in Siirt city center.
After learning about the death of their children, the families applied to the Siirt Chief Public Prosecutor's Office and went to the Siirt State Hospital to give a DNA sample.
As the DNA samples matched, the three families were able to receive the remains of their children from the cemetery and under police blockade set out for their hometown.
It is reported that the body of Vedat Ok will be buried in Ecemi neighborhood in Urfa's Suruç district, Davut Tül's body in Upper Balçıklı neighborhood of Van's Özalp district, and Robin Bakır's body in Küçükoba Cemetery in Seyhan district of Adana.