Peshmerga commander: The peshmerga were hit from the air
Qadir Xorani, one of the commanders from the Peshmerga Ministry, said that the attack in Metina did not bear the traces of a guerrilla attack, and noted that it was carried out either with an F-16 or a drone.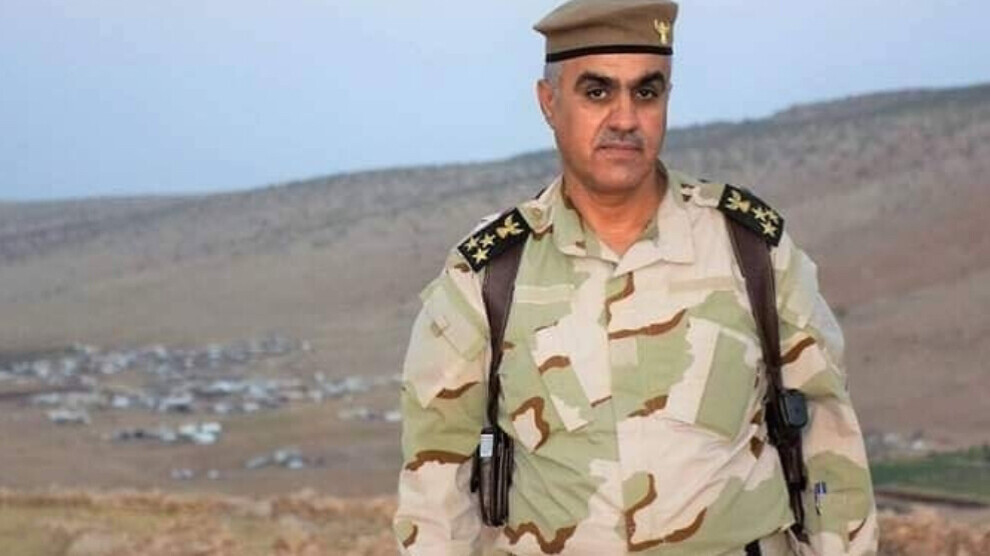 On 5 June, when a convoy of dozens of vehicles carrying KDP forces tried to advance towards the guerrilla points in Metina, where the Turkish state was carrying out invasion attacks and clashes were taking place, a violent explosion was reported.
The HPG issued a statement regarding the explosion, in which 5 KDP members lost their lives, and said that no weapon capable to destroy the armoured vehicle was used by the guerrilla forces.
The HPG said: "How the explosion in this vehicle took place is an issue that needs to be investigated. We, as HPG, consider it necessary for either a joint committee or an independent committee to investigate and clarify this incident."
According to experts, images of the targeted armoured vehicle also indicate that the attack was carried out from the air.
A similar statement came from Qadir Xoranî, who is serving as a commander in the Ministry of Peshmerga. According to RojNews, Qadir Xorani, a long-time commander, shared a post on his Facebook page.
Xorani, who is also an expert in the military field, evaluated the explosion as follows: "I myself have ridden armoured vehicles. The armoured vehicle in question is very heavy and strong.
- There are no traces of guerrilla shells in the vehicle. Had it been hit with a missile, it would have been hit all four sides of the vehicle, or at least the wheels would have smashed.
According to the statements of the injured peshmerga, there was no clashes. Injured peshmerga said there was an aerial attack on the vehicle. From the photos, it is understood that the vehicle was bombed with either an F-16 aircraft or a drone."
Attack has been made by a force owning F-16 and drones
Qadir Xorani underlined that a "terrorist force", which owns an F-16 or drones, carried out the attack but did not indicate any specific force.
Qadir Xorani added: "In my opinion, this terrorist incident was carried out against the Kurdistan peshmerga by a terrorist force, either with an F-16 or an unmanned aerial vehicle. There is a political purpose behind it. This attack is planned and its aim is to intensify the war against the Kurds and to destroy the Kurdistan region."
RELATED NEWS: