Mothers of Maxmur in sit-in against KDP Public Security Forces
Martyr Rüstem Cudi (Maxmur) Peace Mothers who wanted to discuss the ongoing embargo on the Refugee Camp with the KDP Public Security Forces were prevented by the same forces and subjected to attacks and insults.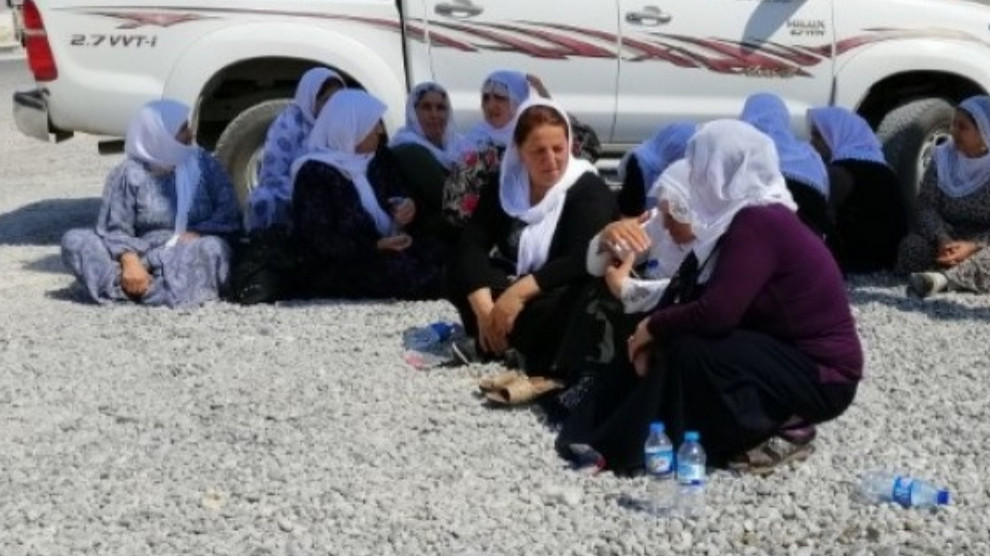 On Sunday a delegation of Maxmur Peace Mothers went to the KDP Public Security Forces point, which is located 10 kilometers away from the camp, to discuss the embargo imposed on the Martyr Rüstem Cudi (Mexmur) Refugee Camp.
The security forces first wanted to block the mothers, then attacked them and insulted them.
The mothers then in sign of protest for the harassment improvised a sit-in in front of the public security forces office.