Migrants at Karama Camp call for support
Migrants at Karama Camp called for support from humanitarian aid organizations in the face of the increasing number of migrants and lack of resources to meet their needs.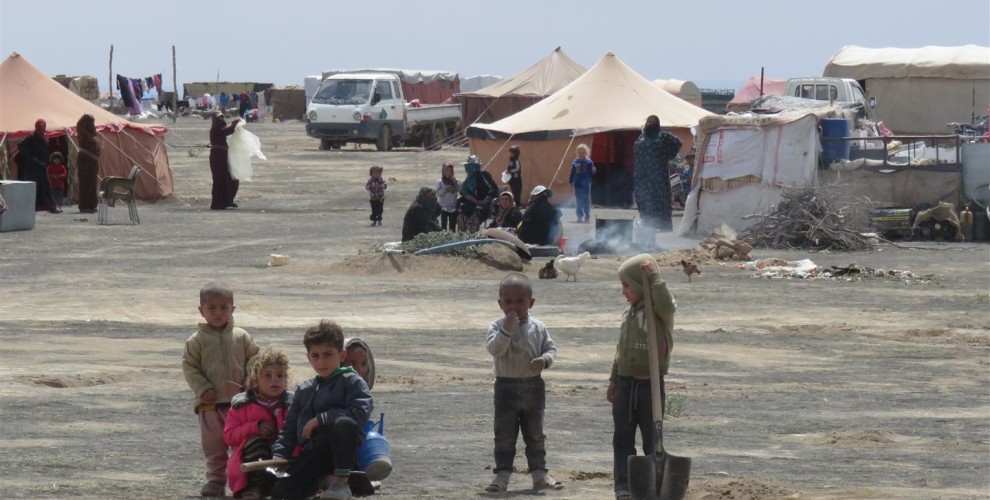 Raqqan civilians fleeing from ISIS cruelty continue to take shelter in safe areas, which results in an increasing number of migrants, also at camp in the recently liberated Karama town, 180 km southwest of Rojava's Hesekê city.
Migrants' needs are not met fully because of the limited resources available at the camp which was opened in March. Residents of the camp called for urgent support from humanitarian aid organizations.
A migrant woman by the name of Fatma Xelef stated that they endured many hardships before reaching the camp, and said "The gangs were using us as human shields. Therefore, we had to abandon our houses. The fighters helped us and secured our lives."
Fatma Xelef emphasized that the number of migrants increases and the residents of Karama Camp are in need of urgent support.
Beşîr Hemed from Tabqa also stated that thousands of people have been forced to migrate because of ISIS cruelty, telling that: "SDF fighters opened up this camp and placed us here despite all the challenging circumstances and lack of resources. However, we are not able to satisfy all of our needs. A health center should be set up here because many of us are sick."
Hemed emphasized that humanitarian aid organizations should consider the conditions under which migrants live at the Karama camp.