Maxmur Peace Mothers' action reached day 21
Kumru Kasım Tunç, one of the mothers from Maxmur partecipating in the sit-in to lift the embargo, said: "We will break this embargo."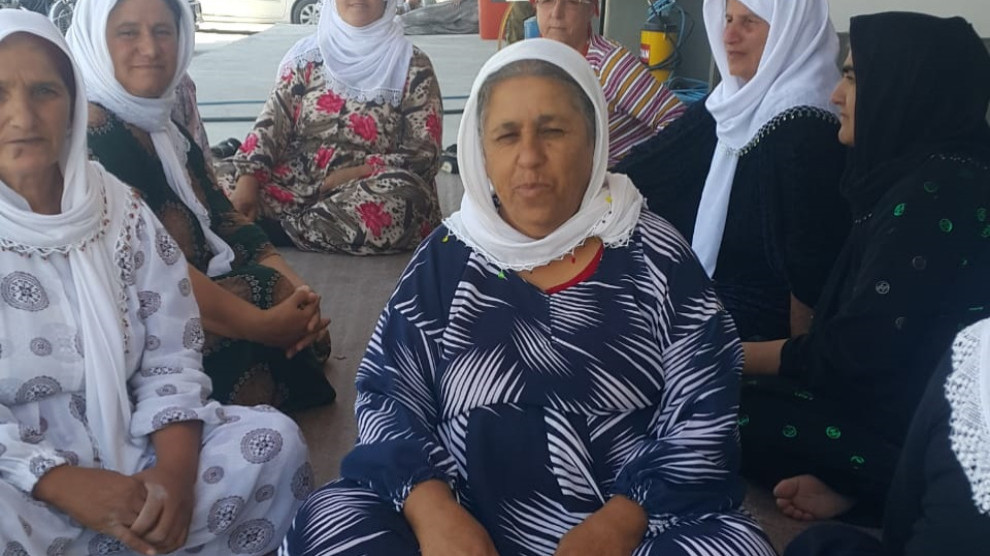 Each of the 12,000 people living in Maxmur has a different story. The common story of all of them is the oppression of the Turkish state in the Kurdistan Kurdistan, the torture, the repression of village guards against them, and the burning of their villages.
One of the people living in Maxmur who witnessed all of this is Kumru Kasım Tunç, one of the Peace Mothers involved in the sit-in in front of the KDP security chechpoint demanding the end of the embargo.
The mothers are carrying out the action since 1 September. 
Tunç is from the village of Mijin, in Şırnak.
Mijin is one of the villages in the province of Şırnak, which has been subjected to oppression and attacks by the Turkish state. The Turkish state first started its repression by forcing peasants to become village guards.
Then they began to impose an embargo on the villages that did not accept guards. From the beginning of 1990, this time, the army began to burn the villages to drive people to the cities.
Kumru Salih Tunç explained the torture of the Turkish state towards them.
"The soldiers were constantly raiding our village. Sometimes it was midnight raids. They were forcing us to become village guards.
No one from our village accepted this dishonor. So they continued to increase their pressure. They forced us out of the village, they burned our houses."
Now Kumru Salih Tunç is demanding the lifting of the embargo together with the other Peace Mothers.