Kurdish parties call for national unity
At a meeting on "national unity" and against the current wave of attacks in Turkey, various Kurdish parties published a joint final declaration and decided to convene a conference.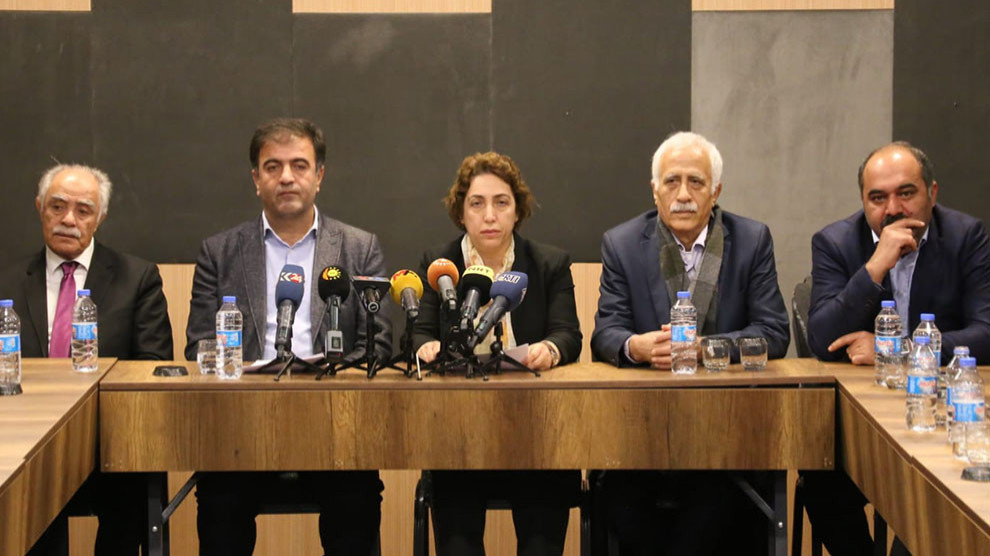 In Amed (Diyarbakir) several Kurdish parties and civil society organisations have come together to develop a common position on the attacks of the Erdoğan regime. The Peoples' Democratic Party (HDP), Democratic Regions Party (DBP), Democratic Society Congress (DTK), Revolutionary Democratic Kurdish Association (DDKD), Democratic Party of Kurdistan-Turkey (PDK-T), PDK-North (PDK-Bakur), Human Rights and Freedom Party, Azadî Movement, Azadî Party and Communist Party of Kurdistan (KKP) participated in the meeting. The representatives adopted a declaration calling for the "unity of the Kurdish people against the forces of oppression and repression".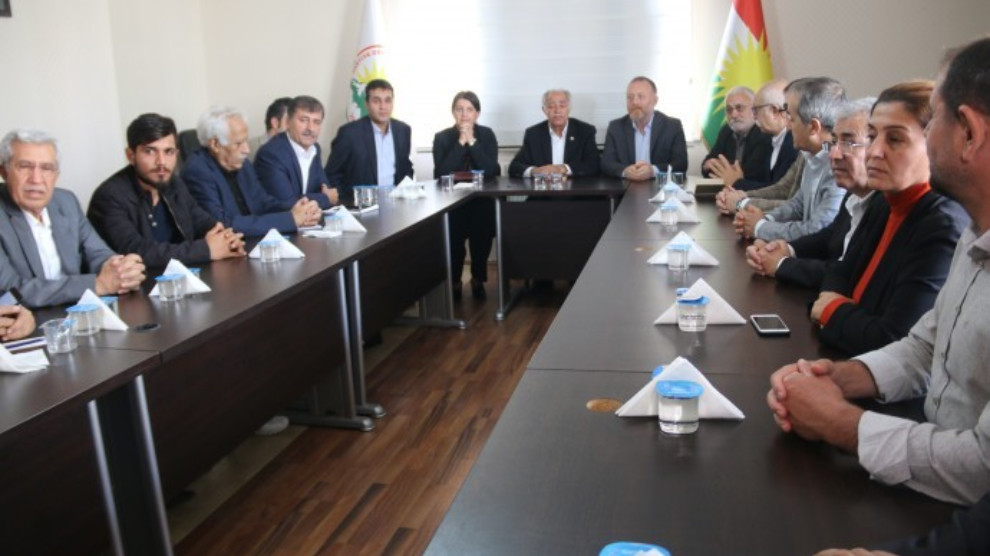 The declaration sharply criticised the appointment of trustees to HDP municipalities as a "blow to the political will of the people and local democracy". It was pointed out that the wave of arrests against all politically active people is continuing and that the people and their elected representatives are de facto deprived of their political rights. Considering this situation and the attacks in all parts of Kurdistan, a policy of national unity is urgently needed, said the participants.
At the meeting it was decided to build a national unity in Northern Kurdistan and to organize a workshop to this end on 18 and 19 January 2020. The National Alliance emphasized its openness for all parties and movements oriented towards Kurdistan.
The declaration ended with an appeal to the people, intellectuals and civil society to enrich the historic unification process with proposals and criticism and to build a lasting unity.