KRG parliamentarians on strike in support of demonstrators
Members of the Kurdistan Parliament launched a strike in support of the demonstrators.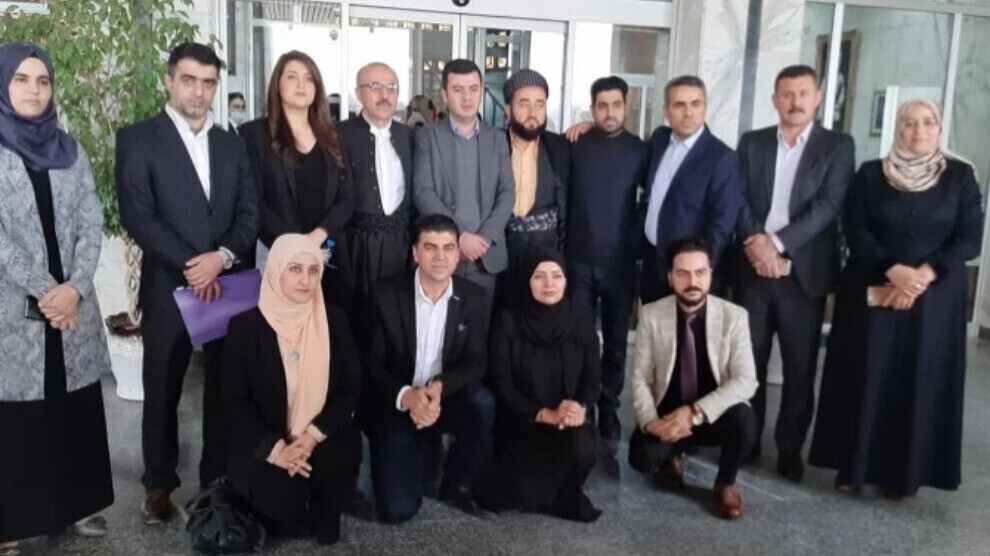 In the Kurdistan Region Parliament, parliamentarians from the Gorran Movement, Komeleya Islami, Yekgurtiya Islami and New Generation Movement started a strike in order to support the activists.
Demonstrators protesting against the corruption and economic crisis in the Kurdistan Region and the non-payment of wages have taken to the streets for days. 6 people have lost their lives and dozens of people have been injured in the protests so far.
'CAUSE OF THE CRISIS IS THE GOVERNMENT'
A group of members of the Kurdistan Parliament released a written statement to support the protesters. Pointing to the regional government as the main cause of the crisis, the statement denounced hunger, smuggling in the border region, no transparency in oil revenues and unfair martyrdom of young people.
The parliamentarians said they are against violence, but the party buildings should not be sanctified when it comes to the life of the people. "Political party representatives should meet with the activists. No more blood should be shed. The security forces should know that the activists are our own people. The injustices that cause the protesters to take to the streets are also done against the security forces. That's why they should not point their guns to protesters", the parliamentarians said.
'WE SUPPORT THE DEMANDS OF THE ACTIVISTS'
The statement also included the following:
"All parties should evacuate their headquarters in places where demonstrations are carried out. Stay away from the activists and do not try to stop them. We will submit our request to the parliament with a petition for a meeting to take place in the Kurdistan parliament.
The government must resolve the issues related to oil, border smuggling and taxation. It should come to terms with Iraq and stop the violence against activists.
Activists should express their reactions in peaceful ways. We support the demands of the activists. But they must move away from violence and burning."
The statement noted that there will be a strike in the Kurdistan Region Assembly for the demands of the activists and the action will continue until a solution is found. All members of the Kurdistan parliament were called upon to support the people.