KRG decides to negotiate with Baghdad government
In a Statement, the Government of Southern Kurdistan announced it will return to Baghdad and initiate talks within Iraqi constitutional framework.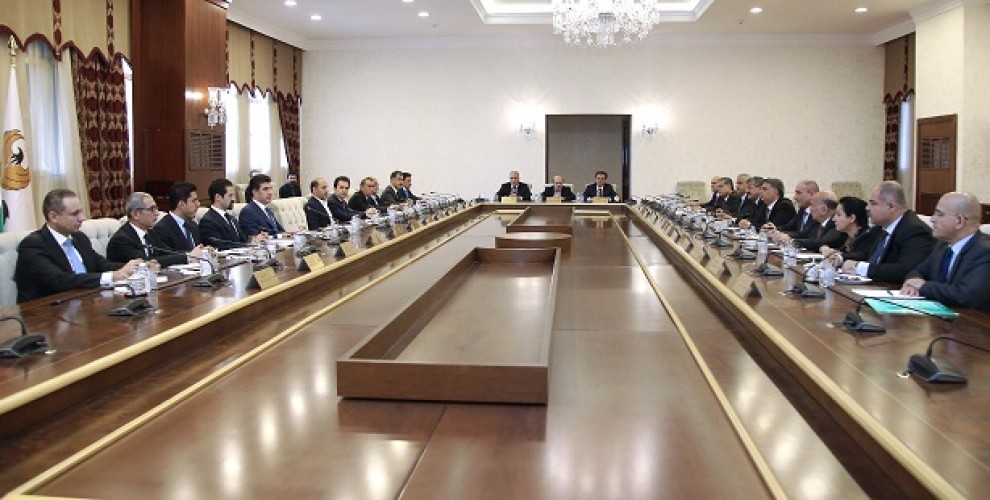 The Government of Southern Kurdistan stated that it is ready to return to Baghdad and hold talks based on the "framework of the Iraqi constitution".
Following a meeting under the lead of the Prime Minister of the Government of Southern Kurdistan, Necirvan Barzani, the Council of Ministers announced accepting Iraqi Prime Minister Haider Al-Abadi's call for dialogue in order to solve the current crisis.
Regarding the fact that the Iraqi army and Hashd al-Shaabi have taken over many so called "disputed regions" in Southern Kurdistan, including Kirkuk, the Council came to the decision that the call for dialogue will be accepted.
KRG's Council of Ministers made the following statement after the meeting on Thursday:
"The Kurdistan Region's Council of Ministers is willing to accept the Iraqi Prime Minister Haider Al-Abadi's call for dialogue and negotiations over the problems between Hewler and Baghdad within the framework of the constitutional framework of Iraq and based on alliance and togetherness.
At the same time we ask the international community to help both sides with the negotiations to be held."
WHAT HAD ABADI SAID?
After the Referendum, Iraqi Prime Minister Haider Al-Abadi had stated that "we are ready for dialogue based on the constitutional framework of Iraq on condition that the Referendum is cancelled".
WHAT HAD BARZANI SAID?
KDP President Masoud Barzani and the KDP leadership had not accepted that proposal, stating that the referendum will not be cancelled under any circumstances. Barzani had said: "We could go to Baghdad just in order to negotiate the conditions of separation".
THE ALTERNATIVE PLAN WAS NOT ACCEPTED
U.S. Special Envoy for the Global Coalition to Counter ISIS Brett McGurk and representatives from Britain, France and the United Nations had met with Barzani in Duhok before the referendum and proposed an alternative plan in order for the independence referendum not to be held. According to that plan, the US and the UN would act as observers.
However, during a speech one hour after that meeting, Barzani had announced in Zakho that he would not accept that proposal. After that, a couple of further meetings with Barzani ended without agreement.