KMMK reports continued execution, torture and detention in East Kurdistan
The Kurdistan Human Rights Association released its September report on the violations of rights by the Iranian state. Accordingly, several detainees and kolbars were killed, dozens of people were detained and tortured.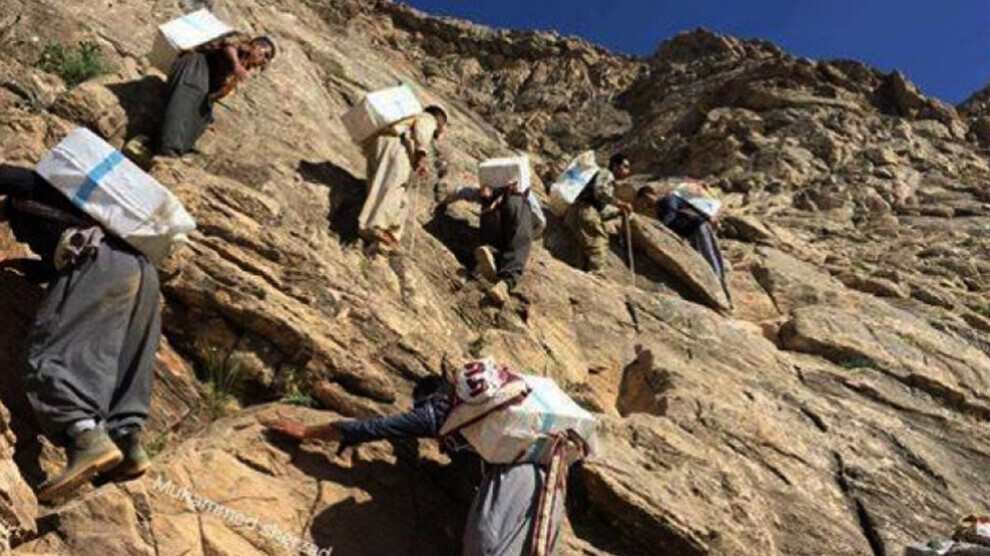 The Kurdistan Human Rights Association (KMMK) report on violations of rights in September raises concern over the increasing number of executions, murders, suicides, torture and detentions in East Kurdistan.
According to the report, a person was executed in East Kurdistan and 3 detainees died suspiciously in prisons. The detainees are believed to have been killed by state officials. One person fell victim to extrajudicial execution by the state forces.
Giving information about the wave of arrests, the report said, "We have observed continued arrests and detentions in Urmia, Sine, Kirmasan, Mahabad, Xurremabad, Ilam, Hamedan and Loristan. 49 citizens, civilians and activists have been arrested or sentenced to prison. 9 citizens were sentenced to prison in September." The report added that those detained were subjected to violence.
In September, kolbars were also subjected to extrajudicial executions. The report revealed that at least 8 kolbars were killed and 6 others were injured during the course of the month.
Kolbars and kasibkars are the target of systematic attacks by the Iranian state. Dozens of people are being murdered under total impunity. Kolbars are trying to earn their living despite the risk for their lives due to harsh weather conditions and dangerous geographic conditions.
Kolber or "kolbar" is derived from the Kurdish words "kol" and "bar". "Kol" means "back", bar means "load". Kolbers make a living by carrying loads across the dangerous border line. These goods include cigarettes, mobile phones, covers, household items, tea and rarely alcoholic beverages. The goods brought in are sold at very high prices in commercial centers such as Tehran. However, kolbars who do this job can receive a very small amount of wages.
Kasibkar is the person who takes over the delivery of the goods that kolbars carry to South Kurdistan and finds buyers by traveling from city to city.