HRE: The Turkish state attacks people hit by earthquake
The Afrin Liberation Forces have denied the Turkish Defense Ministry's claim that the YPG had attacked a military base in Turkey. Rather, the Turkish army has bombed the earthquake-hit Tel Rifat region.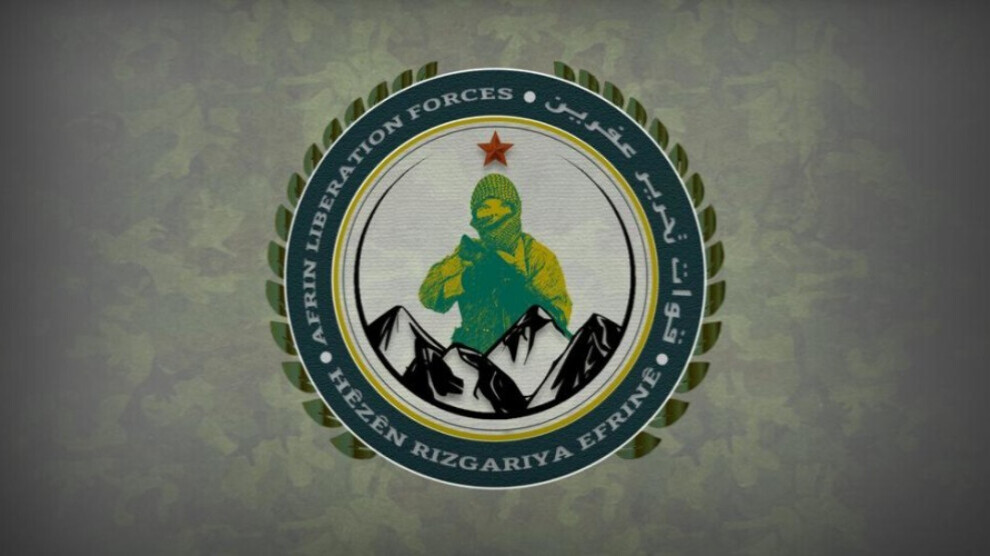 The Afrin Liberation Forces (Hêzên Rizgariya Afrinê, HRE) have denied a report by the Turkish Defense Ministry. The ministry had claimed that the People's Defense Units YPG had attacked the Turkish military base Öncüpinar with artillery shells from Tel Rifat.
The HRE report: "The Defense Ministry of the occupying Turkish state claimed that the YPG attacked the Turkish army's base in Öncüpinar from Tel Rifat with heavy weapons. However, the YPG has no units in Tel Rifat. Only our forces are in the area. And our forces did not attack enemy bases in this period when our people were hit by a severe earthquake. This claim by the Turkish occupying power is untrue."
The statement added: "Rather, the Turkish occupying forces attacked our areas. The Turkish army bombed the Tel Rifat region on 6 February. Tel Rifat is an earthquake-affected area. Our people are attacked by the Turkish army even in such a situation.
The claims made by the Turkish Defense Ministry are false and are being circulated to distort reality. We extend our condolences to the families of all those who lost their lives in the earthquake and wish the injured a speedy recovery."