HPG: Guerrillas hit the Turkish invaders in Werxelê
The guerrillas are not giving the Turkish occupation forces in Southern Kurdistan a break. Two soldiers were killed in the resistance area of Werxelê, and two more actions were carried out against a Turkish unit in the Zap region.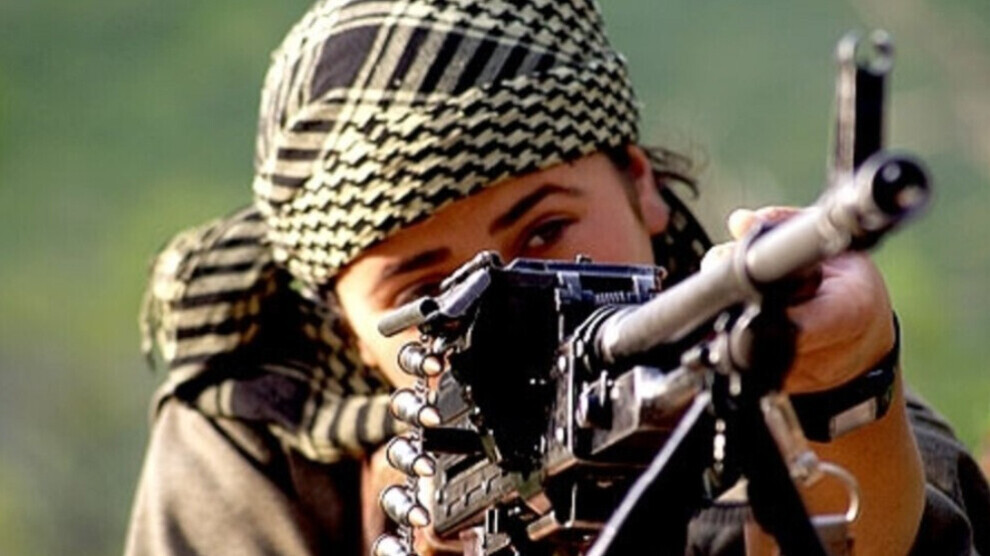 Two soldiers were killed and two others wounded in a guerrilla attack on Turkish occupation forces at the Werxelê mountain massif in Avaşîn on Saturday. This was reported by the press office of the People's Defense Forces (HPG) in a current overview of the war in Kurdistan. According to the report, the Turkish troops wanted to attack the resistance area and were targeted by guerrilla fighters outside the tunnel system.
Guerrillas also attacked the occupiers with heavy weapons in the Şehîd Serxwebûn area in the Zap region on Saturday and at 6:40 a.m. today. The intended targets were hit with pinpoint accuracy, according to HPG data. In Metîna, the guerrillas succeeded in forcing Turkish attack helicopters to turn around during their attack flight on the villages of Hiror and Kêste on Saturday evening.
Turkish attacks on the Medya Defense Zones
Regarding the recent Turkish army attacks on the Medya Defense Zones, HPG said that the Tabûra Eraba and Geliyê Basya areas as well as the village of Dirê were bombed by attack helicopters and with mortar shells during the night of October 1 to 2. In Metîna, airstrikes with fighter jets and helicopters hit the areas of Koordîne and Qela Qûmriyê as well as the villages of Banka and Yekmal and the surrounding areas of the villages of Serarû, Êdinê and Dêşîşe in countryside of Amadiya on Saturday.
The Girê Cûdî in the Zap region was bombed by fighter jets on Saturday afternoon, and a howitzer attack was carried out from a nearby border post in the evening. Today, the Zêvê area came under artillery fire in the early morning. This caused a fire to break out in the area, which is still continuing.