Guerrillas hit the Turkish army in Heftanin, Xakurke and Çukurca
Guerrillas hit Turkish military forces in Heftanin and Xakurkê regions in southern Kurdistan and Çukurca district of Hakkari in northern Kurdistan.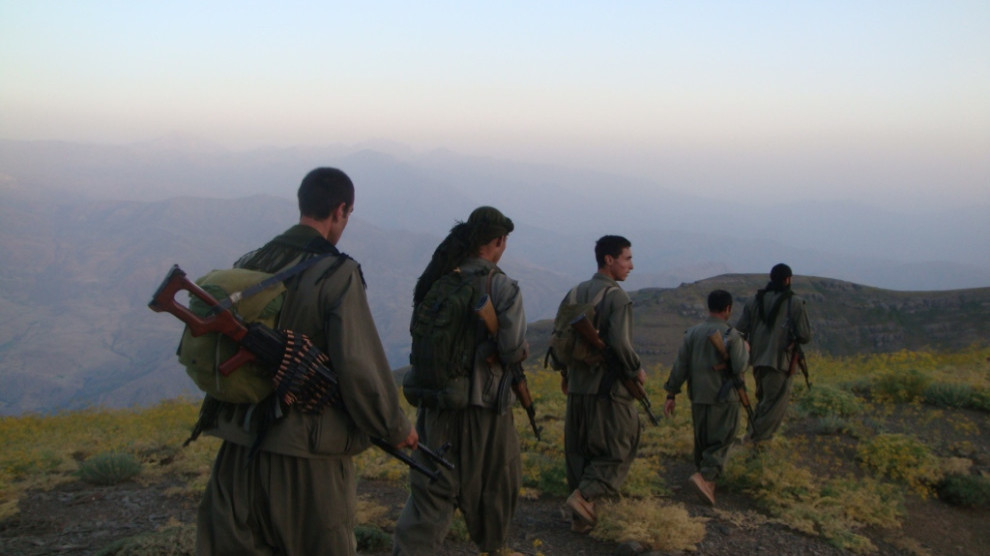 The Press Office of People's Defense Forces (HPG) released a statement announcing the details of the recent actions carried out by guerrillas against the Turkish army in Kurdistan territory.
HEFTANİN
HPG Press Office stated that "As part of the Battle of Heftanin (Cenga Heftanin) Revolutionary Campaign ongoing in Heftanin region of Medya Defense Zones, our forces carried out an action against the Turkish military units stationed in Martyr Şêxmus hamlet in Martyr Kendal area at 14:00 on September 17. While the enemy unit was struck effectively, the number of dead and wounded soldiers couldn't be clarified."
ÇUKURCA
As part of the Martyr Bager and Martyr Ronya Revolutionary Campaign, guerrillas carried out a sabotage action against a Turkish military unit between Hill Colomerg and Hill Martyr Baran in Çukurca (Çele) district of Hakkari on September 15 noon. HPG stated that the number of soldiers killed or wounded here couldn't be made clear.
XAKURKE
The statement continued; "Again as part of the revolutionary campaign, our forces targeted the Turkish operational units stationed on Hill Martyr Sarya in Xakurke region at 16:50 on September 16. One soldier was confirmed killed here, who was retrieved from the scene by Turkish forces in the evening hours."