Guerrillas carry out 'revenge' actions against the Turkish army
HPG Press Centre reported that guerrilla forces carried out large-scale "revenge" actions against the Turkish troops in the Zap region of guerrilla-held Medya Defense Zones in southern Kurdistan (northern Iraq).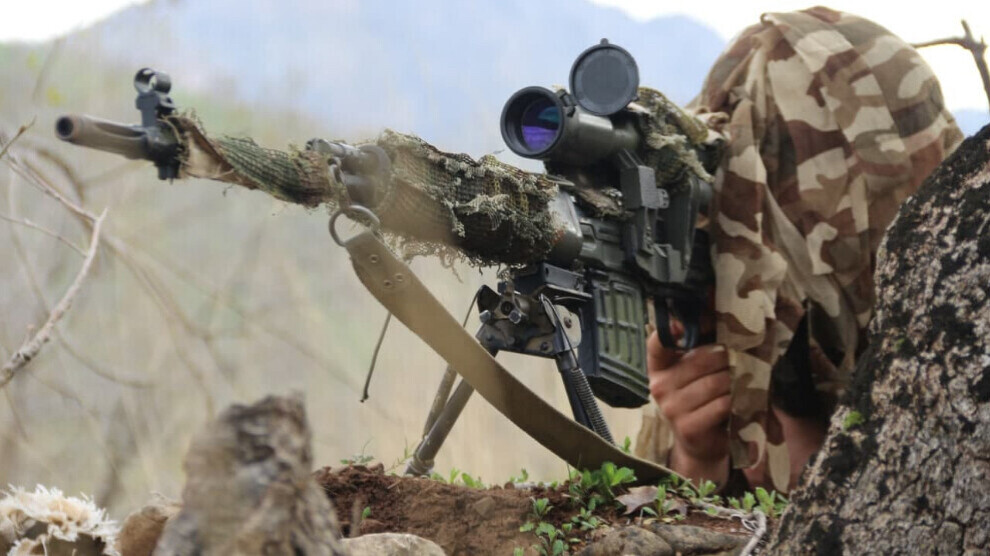 In a written statement, the Press Centre of the People's Defense Forces (HPG) said that guerrillas targeted Turkish troops in the regions of Zap and Çukurca.
The HPG-BIM statement published on Friday includes the following:
As part of the Bazên Zagrosê Revolutionary Campaign;
– On October 14, the Turkish forces at Şikêr Outpost in the Çukurca district of Hakkari were shot by our forces in a targeted action which left one soldier dead.
– On October 14, an A-4 position of the Turkish forces in Kela Bedewê in the Zap region was targeted and hit by our forces. As a result of this action, one military position and one A-4 gun were destroyed, and two Turkish soldiers were killed.
– On October 14, the Turkish soldiers in the Girê Koordîne area of ​​the Zap region were hit by our forces with heavy weapons. The targets were hit accurately as a result of the action.
These large-scale actions by our forces were carried out to avenge Martyr Fermandar Cumali Çorum and Werxelê fighters who were martyred as a result of Turkish chemical attacks.
On October 14, between 07:20 and 18:00, the areas of Sîda, Şehîd Şahan, Cîloya Biçûk, Şamkê, Tîpa T, Kûnîşka and Çiyayê Reş in the Zap region were bombed by fighter jets and with heavy weapons. On the same day, at night, the Tîpa T area was bombed by attack helicopters.
– On October 14, at 12:30, Girê Rostê in the Goşîne area of ​​Xakurkê was bombed by fighter jets.
– On October 14, between 20:00 and 22:00, Turkish helicopter activity was observed over the areas of Mervanos, Tabura Ereba, Girê Silêman, Girê Spî and Girê Sor in the Avaşîn region. During the same hours, the areas of Stûnê, Girê Şehîd Elî, Geliyê Basya and Kartal were bombed by attack helicopters."