Guerrilla Brusk Reşit, commitment and determination
Brusk Reşit, impressed by the patriotic tradition in his family, joins the ranks of the revolution in 2008 and fights the enemy with commitment and will until the time of his martyrdom.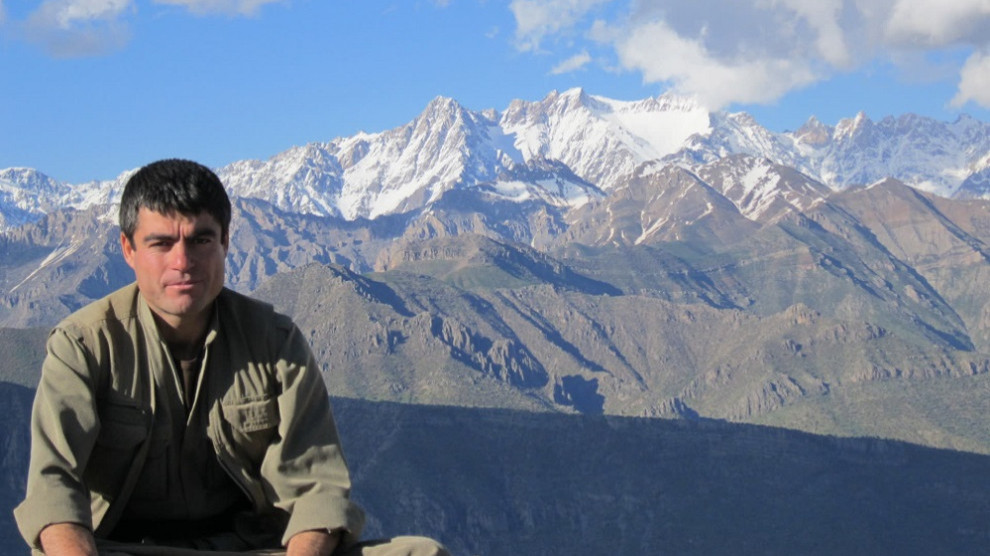 Guerrilla and mountains are inseparable in the hearts of the Kurdish people. For thousands of years, fighting as a freedom fighter in the mountains, a refuge against cruelty, has embellished the dreams of thousands of brave people. Tens of thousands of them are ready to die by spending just one day in these free mountains in the land of our country.
Mountains have always attracted those burning with freedom and country longing like a talisman. Young bodies have gained will and commitment in the mountains and turned into indomitable freedom fighters.
Mountains have always been the source of dreams and hopes. Beautiful and infinite hopes bloom, stories grow in these mountains. Stories of mountain children. The story of the mountain children is long and painful, but it is also worth living. These lands, which have raised many heroes, have been watered with the blood of those who bravely fought for years.
It is difficult to cry out these pains with a pen. The fight of the brave fighters has not ended and will never end.
One of these mountain children is martyr Brusk Reşit, who handed over his legacy to his successors. Brusk Reşit is one of the valiant sons of Mardin, the land where people of all colors, languages and identities live. You know, they say, 'You should raise a son, he must be valiant in a fight' and Brusk Reşit is one of these valiant ones. His attitude and discourse gave people confidence.
His comrade who was brought up under his command, said this about martyr Brusk: "I met Brusk in 2016. He was our unit commander. We stayed together for about 1.5 years. I would like to say that I learned a lot from him during this time. We used to call Brusk a Jew, of course, not because he was Jewish. We nicknamed him that because he had stayed in Israel.
One of the best things about Brusk was that he had a good relationship with everybody. It was especially sensitive to young people. He was constantly chatting to win them over, trying to understand them and attract more to the struggle. One of its greatest aims was to to get the Kurdish youth to join the guerrilla ranks. In our occasional conversations he would say to me, 'Young people should join the ranks of the revolution. They should know that joining the guerrilla struggle will be the greatest answer to the system's corrupt reaction.'
Another characteristic of comrade Brusk was that he was determined and striving to fulfil his revolutionary responsibilities. He was someone who tried to do his best to fulfil his responsibilities as a unit commander. He was someone who knew how to approach each and every friend. He was a friend with great empathy. He would not have gained authority by force or coercion. He had a loved and respected character. It was engraved on the hearts of friends in his command structure."
Brusk Reşit, who inspired people everywhere he went with his revolutionary personality, went to Botan in 2017.
Brusk Reşit fell martyr together with his comrade in an air attack organized by the invaders on 30 July 2020.
Code Name: Brusk Reşit
Name Surname: Seyithan Acay
Place of Birth: Mardin
Mother's-Father's Name: Rukiye-Selahattin