Fire started by the Turkish army in Mardin countryside grows
Soldiers are not allowing an intervention to extinguish the fire.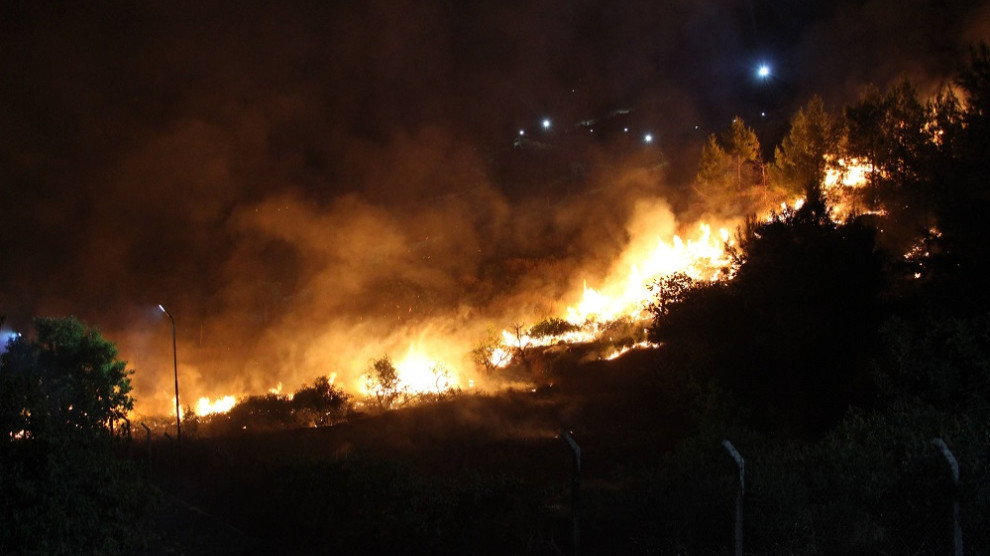 Bombardments carried out by the Turkish army in the vicinity of Taşlık, Yazır, Sürgücü and Soylu villages in Mardin's Savur district started a wildfire in the region.
The fire that first erupted in the countryside of Soylu village has spread to other villages, report the people living in the region who also stated that they heard sounds of gunfire after the fire started.
After the gunfire stopped, local people went into action to intervene with the fire but were obstructed by soldiers from Soylu Gendarmerie Command. The villagers were able to put out the fire in Soylu and Sürgücü countryside only after a series of talks with military officials but the fire continues in the countryside of Taşlık and Yazır villages.
Reports say that Turkish security forces are not allowing the villagers to intervene with the fire.