Detained kolbars handed over to Iran
The bodies of two kolbars killed in a Turkish airstrike on Iranian territory have been handed over to their relatives. Nine other kolbars who were detained by the military have been handed over to the regime.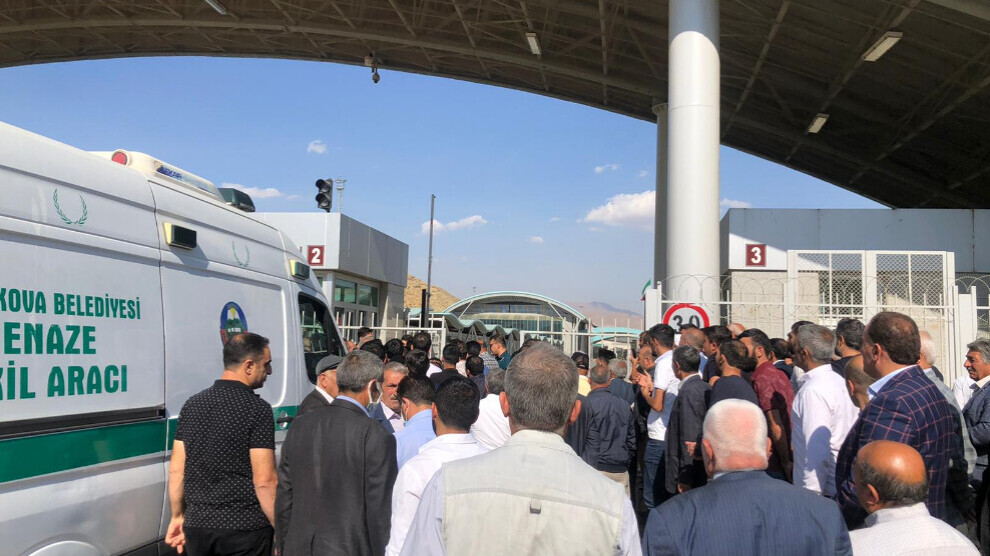 The bodies of the two kolbars who were killed in an air strike by the Turkish army in Eastern Kurdistan earlier this week have been handed over to their relatives. On Wednesday afternoon, the families who had traveled from Urmia were able to receive the remains of Sozdar Ehmedî (19) and Elîşan Ehmedî (16) at the Forensic Medicine Institute in Hakkari. They were accompanied by hundreds of people, including HDP deputy Sait Dede and members of the party's district association in Yüksekova.
On Monday, an attack helicopter of the Turkish army had attacked a group of kolbars moving in the area between Soma Bradost and Başkale, Van and transporting goods. According to witnesses, the kolbars were targeted and came under fire. In addition to two fatalities, whose bodies were left under the sun for hours, there were two injured. A total of nine people from the group were taken to Turkish territory and arrested that same evening. The bodies of Sozdar and Elîşan Ehmedî were also initially brought to Van and transferred to Hakkari for autopsy. Their burial is to take place in their native village of Kuranî near Urmia.
Meanwhile, the survivors of the attack have been handed over to Iran by the Turkish army. They are Mikail Hatemî, Ferzad Hatemî, Diyar Hatemî, Ahîn Hatêmî, Guldanî Hatemî, Zêro Hatemî, Kinyas Hatemî, Axacan Hatemî and Behzat Hatemî. According to their relatives, they were tortured in the custody of the Turkish military.
RELATED NEWS: